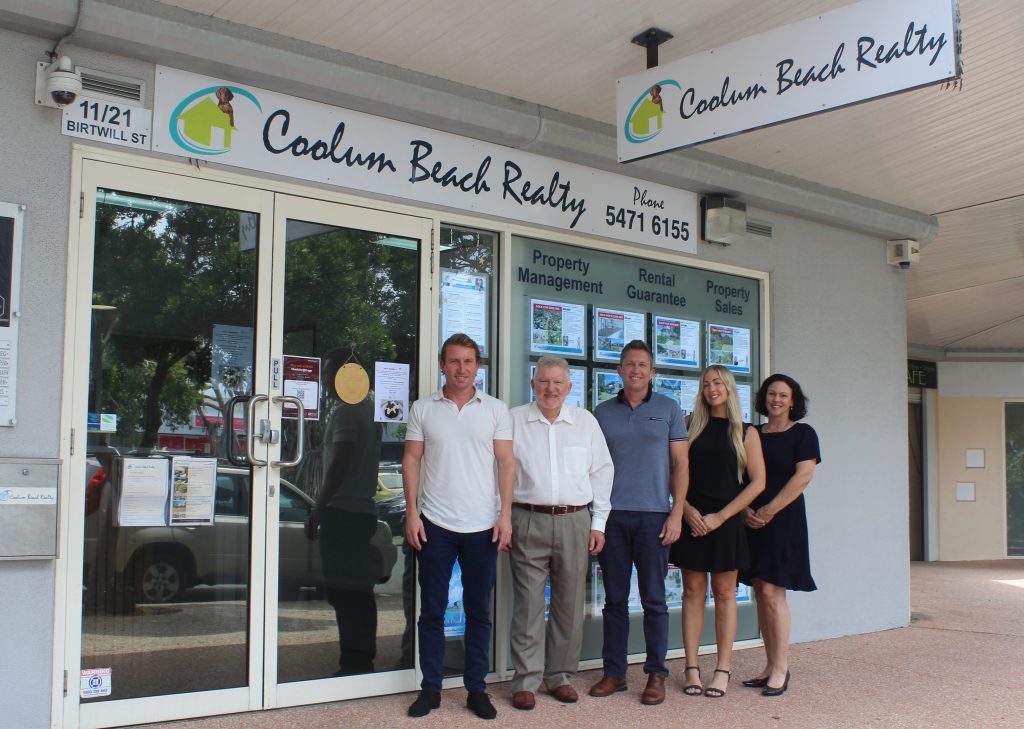 In exciting news for the local community, Coolum Beach Realty which is a family-owned and operated agency is keen to let the region know that they have expanded with a merge of rental management from Michelle Holzberger of LJ Hooker Coolum Beach.
Located in Birtwill St, Coolum Beach Realty has been in operation since 2014 and has quickly grown to become the standout agency for letting and property management in the North Shore region thanks to their specialised and personalised approach.
When contemplating retirement, Michelle from LJ Hooker was keen to find an agency that would not only take on her beloved properties but also her dedicated property manager – Melanie Ottaway and CBR was the right 'fit'.
Coolum Beach Realty Licensee, Stuart Cook said that having Melanie on board made for a smooth transition with the merge.
"Melanie is on first name terms with all of her owners and tenants and brings a wealth of knowledge to the business.
"As Michelle's office was situated practically next door to us, there has been no disruption to owners, tenants or tradesmen," Stuart said.
Coolum Beach Realty has a specialised team of property managers as well as admin staff to ensure all owners and tenants receive the best service available and are happy to talk to anyone who may be considering renting out their property.
Senior Property Manager with CBR Philip Cook said that people were starting to move again and as such were letting out their homes.
"Owners are either relocating for work or travelling again due to the borders opening up and we have our property rental guarantee which no other local agency has – we will ensure that the owner always gets paid on time."
The family-owned agency pride itself on their personalised service and have established a network of trades and services that work in conjunction with them to ensure let properties are well looked after.
"Our trades have been working with us for years and we trust their work – they are prompt and they make us a priority," Philip said.
Undeniably the number one agency for letting in the region, if you are considering renting out your property give the team at Coolum Beach Realty a ring for a free appraisal and rest assured that your property will be managed by the very best in the business.
Coolum Beach Realty is located at 11/21 Birtwill Street, Coolum Beach and can be contacted on 5471 6155.