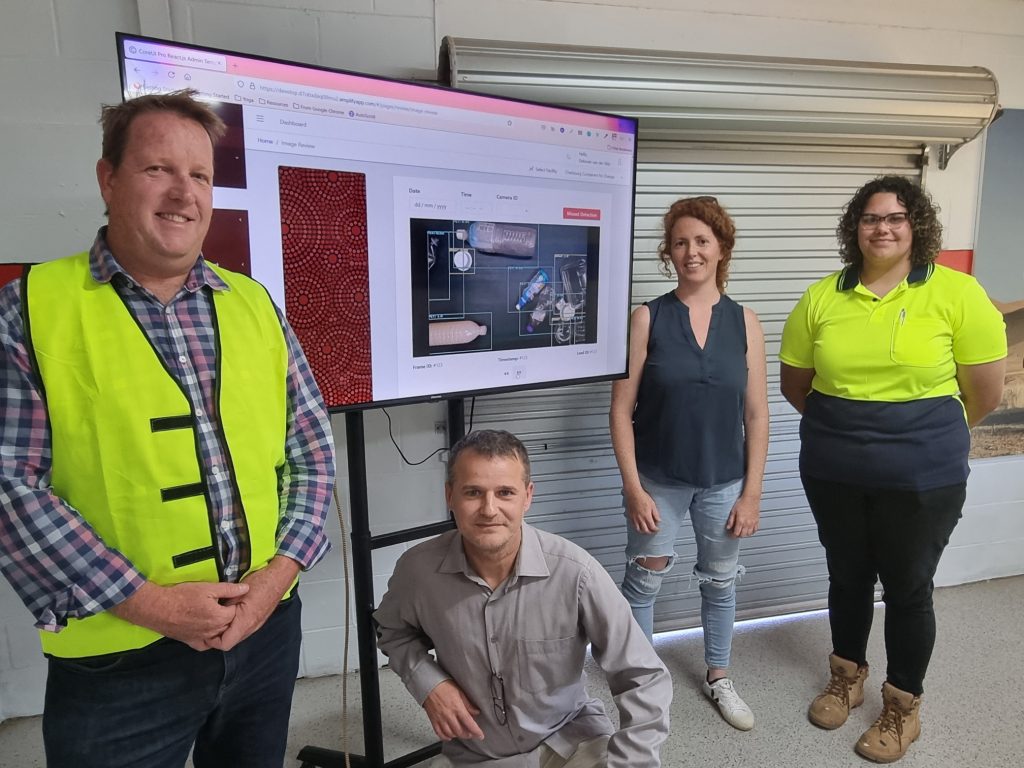 The expertise at Noosa's Peregian Digital Hub is helping an indigenous council to tap into the power of Artificial Intelligence (AI) and the new project was launched recently in Cherbourg.
Peregian Hub Director Chris Boden and two businesses based at the Hub have worked with Cherbourg Aboriginal Shire Council to source funding and develop a program to bring to life some of its cutting edge technology.
"With the support of two technologists based at the Hub Deborah van der Vlist and Laszlo Csabi, we have developed a project that aims to improve the recyclable containers at Cherbourg's Material Recovery Facility," Mr Boden said.
"Utilising AI technology, the system comprises a series of 3D cameras that monitor waste materials on conveyor belts and AI software that identifies individual items and counts them."
The analytics system is a collaboration between software development contractors based at the Peregian Digital Hub and the recycling facility experts based in Cherbourg.
"The system learns to detect a complex array of waste objects by being trained on a large database of labelled images which will be produced by the data team in Cherbourg.
"The data analysts segment objects in the images and assign them with the correct category and over time the software gradually learns to differentiate between objects like aluminium cans and steel tins that can be in various states of disrepair," Mr Boden said.
Noosa CEO Brett de Chastel said it's another tangible example of the Hub's ongoing success.
"The facility is only three years old, but the expertise and innovation is world-class," Mr de Chastel said.
"This is a real partnership and collaboration involving the Peregian Digital Hub, Cherbourg and Noosa Councils, Advance Queensland and the Indigenous Land and Sea Corporation."
"The building blocks are now in place and hopefully the initiative will create meaningful high-value jobs in Cherbourg." Mr Boden said.