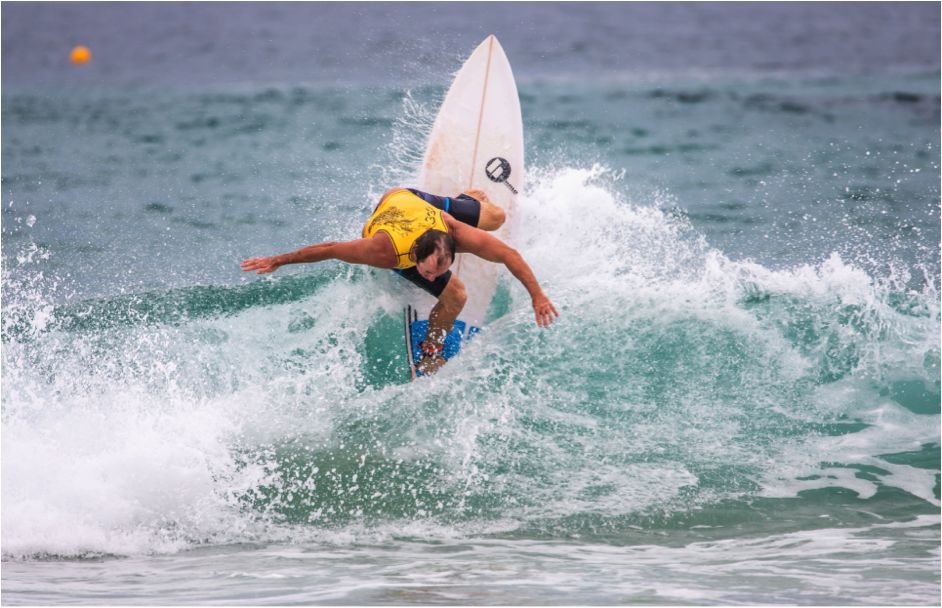 It's that time of the year again, with the 33rd edition of the Coolum Boardriders annual event, The Yaroomba Classic, to be held this coming long weekend from October 2-4 and the event is set to be a weekend full of family friendly fun in the waves and on the shore.
Since the beginning of the event in 1987 the Yaroomba Classic, which developed from the Rob Marshall memorial, has only ever missed one year – 2020 of course.
The much‐Loved annual local surfing event is a hotly contested competition and a major social gathering of the surfing clan but mostly a chance to have a laugh and celebrate the fantastic surfing lifestyle we have on the coast.
The Yaroomba Classic also serves as an opportunity to remember the greatly missed personalities that have left us too soon and the event this year is a special tribute to one of the former Coolum Boardrider Club Champions Tony "Beaver" Van Haren.
The event is open to past club members and surfers living between Castaways Beach and the Maroochy River and caters to ages ranging from the 12 and under 'Grom's' to the 60 and over 'Old Kahuna's'. Although the event focuses on having fun, all divisions are hotly contested including the Open Women and Cadet Girls divisions.
Previous Open Winners Kirra Green and Ellia Smith will be back and both are very excited to defend their Champion Titles and this year, as every year will be another fantastic event to witness again.
The organising committee, club and community is very grateful for the generous support of the wonderful local sponsors who make this event the success it is and there will be heaps of prizes, trophies and giveaways thanks to the wonderful sponsors.
EVENT DETAILS
*Details: Yaroomba Classic 2021 in Memory of Tony "Beaver" Van Haren
*Event by: Coolum Boardriders Club Sunshine Coast
*Duration: Three days
*Date: 02nd, 3rd and 4th October 2021
*All entries via live heats link – https://liveheats.com/events/6018 entries close Sept 30, no late entries
*Unassisted short boards only
*Entry is just $60 for one division which will include a t-shirt and then $20 for a second division entry.
*Prize Pool including $1000 for each Open Men and Women's divisions
*Presentations at SurfAir from 4pm onwards with live music
*Complete professional and paid judging panel for all three days
*15 Divisions, 6 Specialty Awards, 190 Surfers.