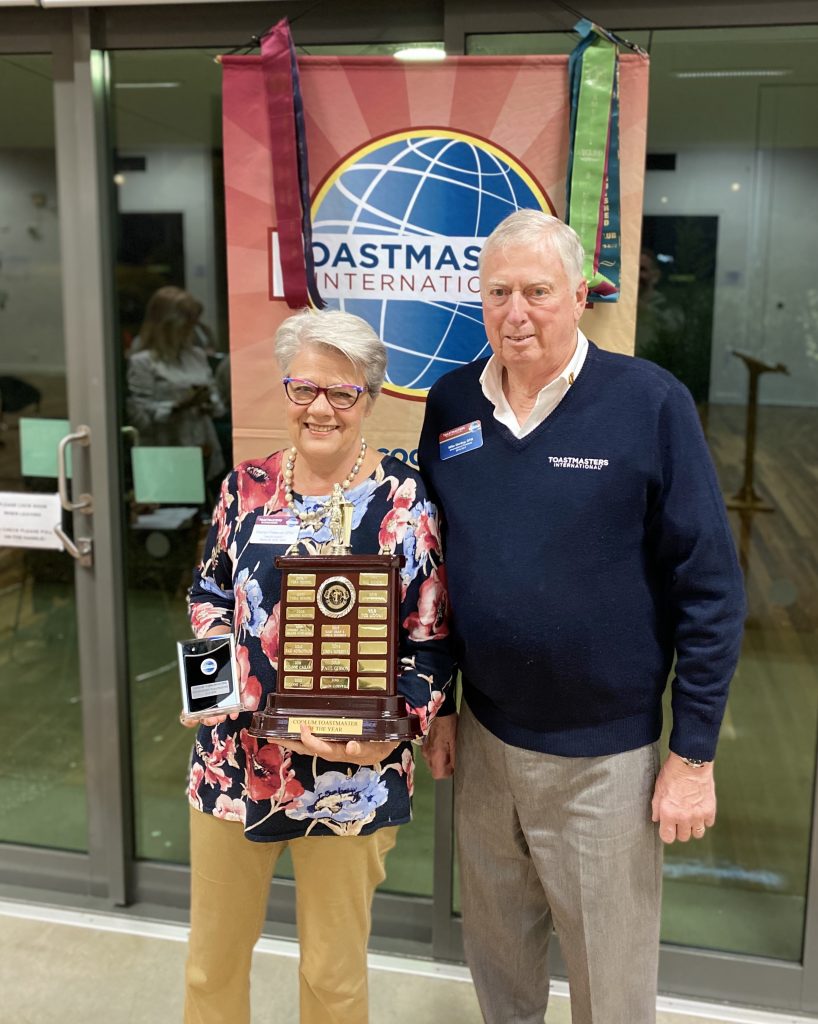 Coolum Communicators is celebrating its 15th year supporting Sunshine Coast locals and the club is all about helping people practice the art of public speaking.
The club was first sponsored by Nambour Toastmasters in 2006 with Coral McVean a member of the Nambour club at the time and is still a current member. As past District Governor, Coral did the groundwork for the fledgling Coolum club in 2005.
"I went shop to shop to get a feel for whether there was interest in a Toastmasters Club for Coolum, which there was and that was when the hard work began," Ms McVean said.
"We spent two hours a day for weeks at the local library, preparing for a speechcraft course, and we held demonstration meetings at the Lions Hall. The Hyatt Coolum was invited to sponsor our management team and so the club's foundations were laid. Coolum Communicators charter function was held at the Hyatt on February 9, 2006."
The club has some long-serving members too with Marilyn Freeman serving as a member of Coolum Communicators for seven years and believes this club has the recipe right.
"Coolum Communicators has always been innovative and it has adapted to technologies and has been willing to change how meetings are run, particularly through COVID. From the start, its members have been committed to building an environment for self-development with a focus on creativity and imagination," Ms Freeman said.
Toastmasters International has been helping people from diverse backgrounds develop into confident speakers and communicators since 1924. The organisation's proven education program guides its 300,000 strong membership worldwide across more than 15,800 clubs in 149 countries.
But it's the local level that makes all clubs tick.
Coolum Communicators has a diverse membership with real estate agents, artists, writers, marketers, psychologists, retirees and students. It's the right environment in which to learn new skills, build confidence and practice public speaking.
Marilyn Freeman stated that the reason she keeps coming back is that she just loves public speaking.
"I joined to become a better speaker.
"But Toastmasters offers so much more – the ability to develop self-confidence and to learn how to listen and these are core skills which impact every area of our lives. I have learned so much more than the art of public speaking."
For many people, the thought of speaking in public terrifies them and Toastmasters has a proven program for helping people develop the confidence and skills needed to become good at public speaking. Coolum Communicators meets on the second and fourth Wednesday of the month at the North Shore Community Centre, Mudjimba. For more information about attending as a guest, email coolumtoastmasters@gmail.com or find them on Facebook.