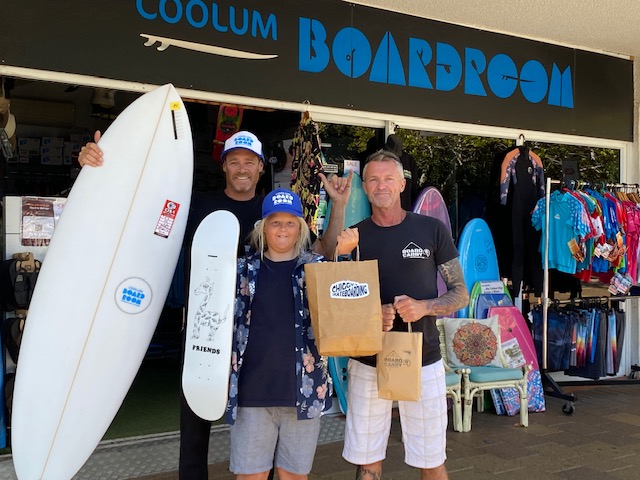 The Coolum community is a close-knit and giving group and when people are down, generosity is shown by helping and that is exactly what the local surfing community is doing for long time local Lizette Morrison who was in a car crash in early September, sustaining a broken back.
Lizette who is a keen surfer and has a catering business – 'The Wholefood Kitchen and Catering' is described as always giving to others and epitomising unconditional love and in an effort to help with her substantial medical costs a huge raffle has been put together.
Gen from the Coolum Boardroom said that there are three great prizes up for grabs.
"Coolum Boardroom has donated a brand new board and then we have a Chiggy Skate Pack and third prize is a surf carry and wagtail coffee pack."
Tickets are just $5 and can be purchased from the Coolum Boardroom, which is open seven days a week from 9am.
"The raffle will be drawn on Sunday, October 14 at 3pm and we hope as many people as possible can support Lizette with 100 per cent of the money going to Lizette," Gen said. "Lizette is such a giving person and she has such a positive attitude and is determined to be back surfing by Christmas."