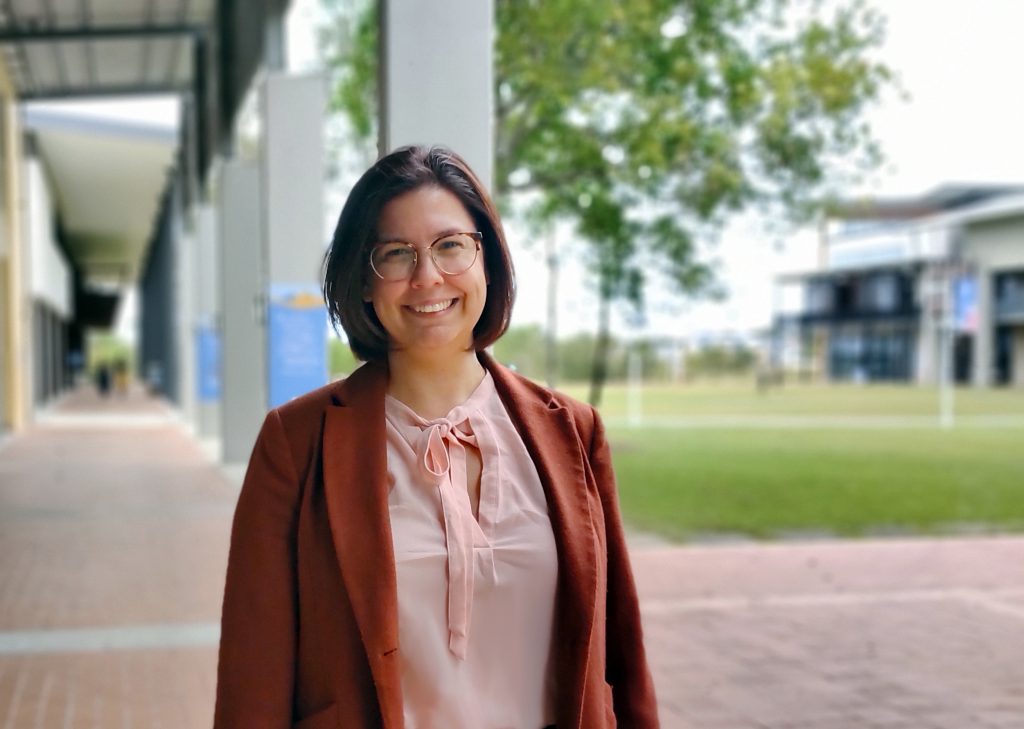 Psychology student Carmine Buss received three prestigious awards when she graduated from the University of the Sunshine Coast (USC) last Thursday, September 30 which were in recognition of her outstanding academic results and dedication to enhancing the learning experiences of others.
Carmine of Peregian Beach was awarded the Chancellor's Medal (USC's highest honour for a graduating student) for her support and service to the university community, a University Medal for achieving a grade point average of 6.81 out of 7, and a Student Leadership Award.
Carmine said that inspiring others to enjoy the process of learning was incredibly rewarding.
"Sharing my experiences and learning strategies at Psychology, Arts, and Social Science drop-in sessions, academic skills sessions, and other peer-to-peer activities were my favourite experiences at USC."
As a Student Leader, Carmine volunteered her time to provide academic guidance to a diverse range of students and redesigned referencing resources for students.
Her other achievements included completing a research assistant internship at USC's Thompson Institute, where her work was acknowledged in two journal articles.
In her last semester, she presented her Psychology Honours research on the factors contributing to climate change scepticism at the Australasian Council for Undergraduate Research Conference 2021 and was also selected to co-host the 2021 Student Voice Australia Symposium.
Carmine said she felt incredibly lucky to have the privilege to challenge herself with the pursuit of knowledge, as she never believed it was an option for her while growing up in British Columbia, Canada.
"While my brother completed his degree in physics engineering there was no encouragement for myself or my sisters to do well in our secondary studies or even consider university," she said.
"Then due to a tragic change in my family situation, my late adolescence was very traumatic and bumpy, and paying electricity bills and ensuring I had food took priority over study. I was surprised I even managed to receive a high-school diploma.
"When I turned 18, I used a small inheritance to purchase a ticket to the other side of the world and I settled in Noosa and immediately fell in love with the Sunshine Coast."
After working for a few years in hospitality, including as a front-of-house manager of a Hastings Street restaurant, Carmine was inspired by her partner's experience studying at USC and completed the University's bridging program, Tertiary Preparation Pathway, to qualify for entry to the Psychology degree.
"I consider the past four years to be some of the most positive years in my life so far.
"I have gained a strong identity and confidence in my abilities and I've learned more about myself in the process and have gone far beyond my expectations."
Carmine's next step involves continuing her research focus by embarking on a PhD while providing tutor support for first-year Psychology students at USC.