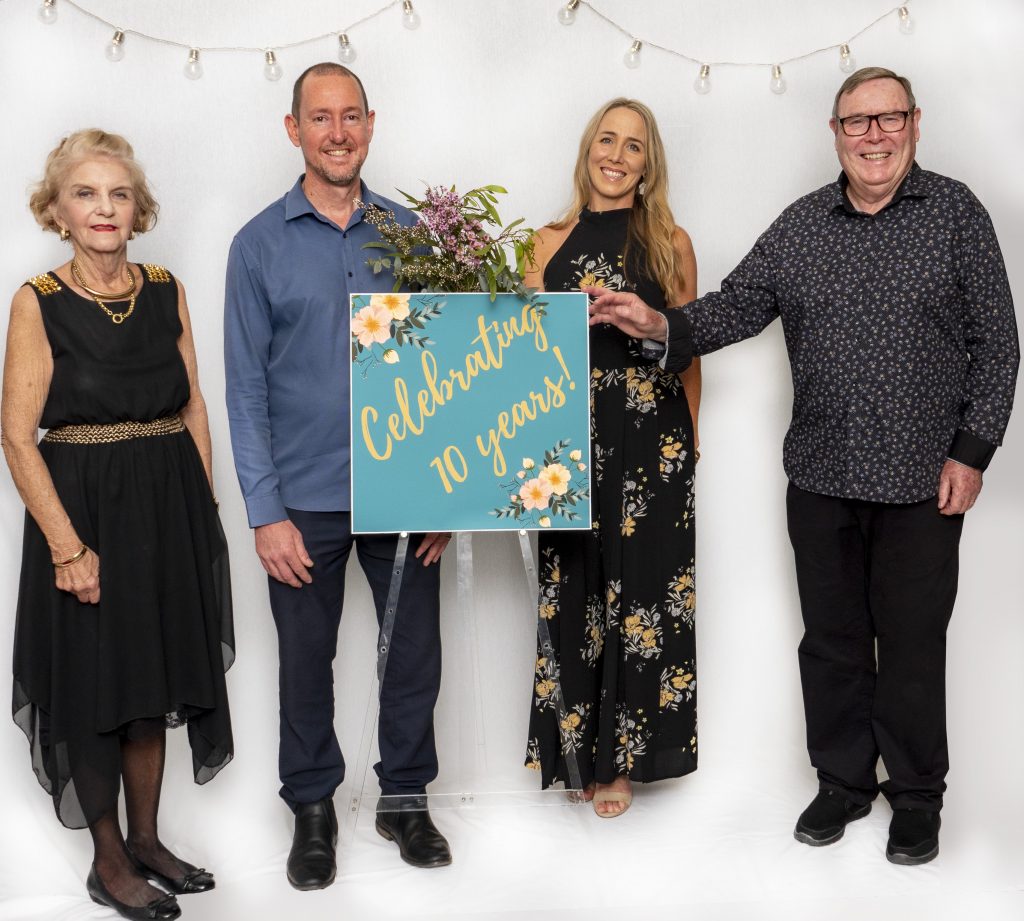 TEN Years ago on September 10, 2011 the 4.5 million dollar North Shore Community Centre opened its doors as a community-run centre for the whole Maroochy North Shore Community and over the weekend past and present staff, volunteers and community group members got together to celebrate the centre's tenth birthday.
Former Division 8 Councillor Debbie Blumel, who was an honoured guest and speaker on the night was thanked for her very integral role in bringing the community together in a shared vision and securing the funding needed to make it happen.
MP Fiona Simpson, also an honoured guest, major supporter and frequent visitor to the centre spoke of the meaning of community, connection and providing inclusive places for this to happen. Ms Simpson thanked all of the team for their dedication to serving their community and was in turn thanked for her continued support.
Centre Manager from the very beginning, Shannon Embery commented that it had been a fantastic ten years with wonderful people.
"In particular our President Richard Dennis of eight years, needs a special mention – Richard has dedicated endless hours to the centre as a volunteer every year since opening. He is an incredible advocate and role model for healthy connected seniors and the power that we all have to change our communities for the better."
Whilst the centre now boasts over 100,000 people through its doors to connect with each other in some way every year and over 60 classes and groups offered to the community every week, Shannon pointed out that it wasn't always this way.
"Slowly but surely through hard work, the centre began to fill with residents, colourful handprints appeared on our walls, volunteers came forward to be involved, ideas sprung, connections were made and the atmosphere changed from a building to a warm and thriving community hub that we enjoy today."
The community-run centre was standing on its own two feet financially before COVID and had achieved financial sustainability thanks to the hard work of staff and volunteers, their 30 plus regular hirers, the many event hirers and the amazing local sponsorship and support which the centre has received along the way from Sunshine Coast Council, Marcoola Bendigo Bank, Maroochy North Shore Lions, North Shore Realty at Marcoola, Maroochy North Shore Realty, Joanne Reilly Property, Raine and Horne Marcoola and the Community Gambling Benefit Fund. A timeline of memories celebrating the last 10 years has been professionally created thanks to Joanne Reilly Property and now has pride of place for all to enjoy in the foyer area. This very busy centre offers a diverse range of services and activities for all members of the community as well as hiring out spaces. Pop on down during office hours Monday to Friday 9-3pm to speak to one of the team on how you can follow the NSCC's encouraging motto, to Be Involved, Be Inspired and Be Connected.