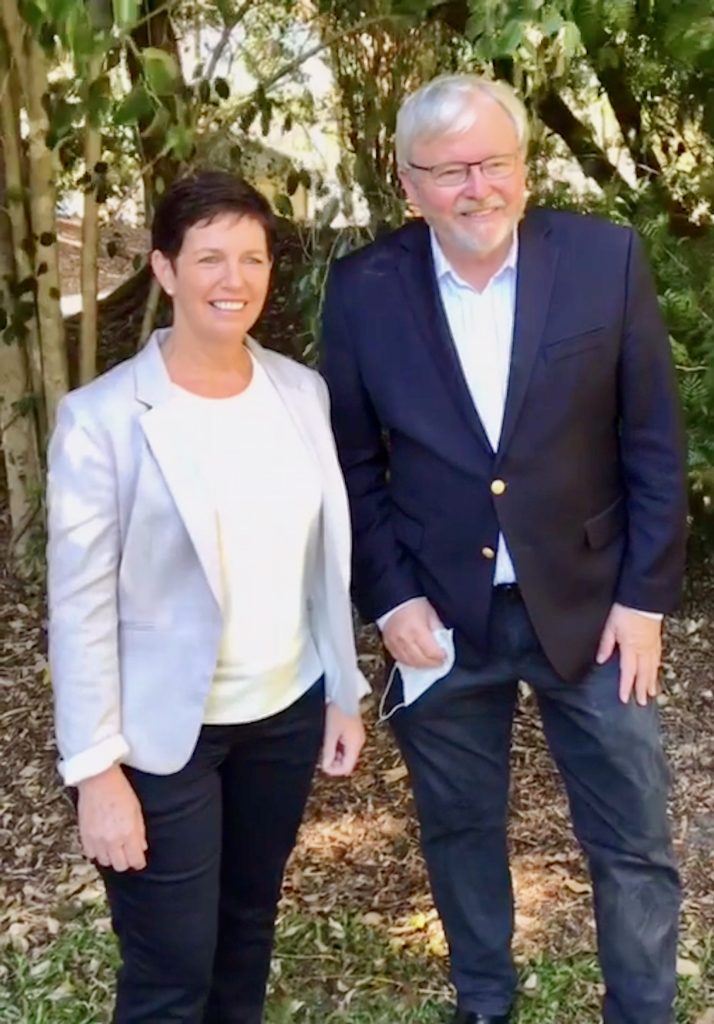 The Ninderry Branch of Queensland Labor will welcome former Prime Minister Kevin Rudd to deliver the annual "Light On The Hill" speech on Saturday night. Labor's 2020 candidate for Ninderry, Mel Dodds said she was extremely gratified to have Mr Rudd accept the invitation to address the people of the district.
"Since its inception, the "Light On The Hill" speech has been a key part of the political landscape of Ninderry and in these times of evolving values and challenges to our community, it is critical that grassroots political discussion is vibrant and accessible," Ms Dodds said.
The title of the speech commemorates the inspiring words delivered by then PM Ben Chifley in 1949. They have since become synonymous with Labor's guiding principles of equity, fairness, and the promise of a better future for all regardless of their station in life. Past speakers include former federal Treasurer Wayne Swan and Di Farmer who is the current Minister for Employment and Small Business.
Tickets have sold out for the event indicating the huge popularity of Mr Rudd in his hometown region and state of Queensland. The Ninderry Branch of Queensland Labor meets at the Coolum Beach Hotel commencing at 10:30am on the third Sunday of the month. Members usually stay on for lunch after the meeting to discuss current political issues ranging from local matters to international affairs. Enquiries about attending can be emailed to alpninderry@gmail.com. Visitors are always welcome and will find the discussion lively and stimulating.