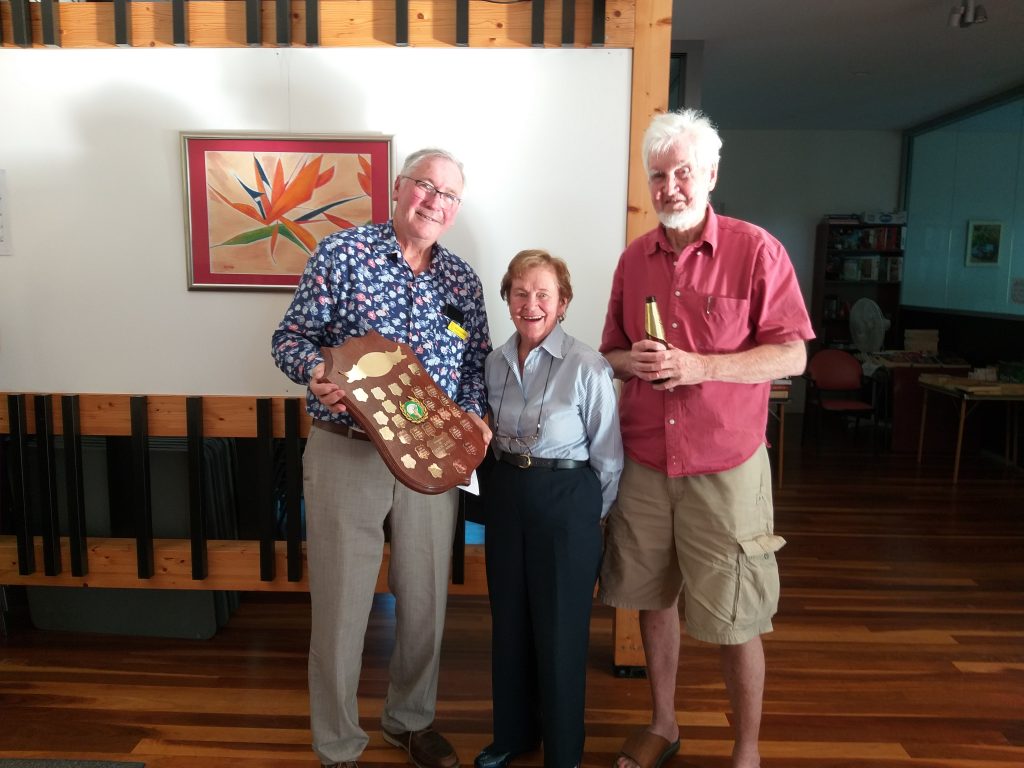 THE Coolum Bridge Annual Invitation Day was held on Wednesday, September 1. Our President, Brian Shannon, welcomed 48 players from Coolum, Noosa and Sunshine Coast Bridge clubs.
We congratulate the overall winners of the day – Dick Trollope and Rosemary Crowley who are regular players at our club. With Allison Dawson and Murray Perrin, from Sunshine Coast Bridge Club, coming second. Winning the Home Club trophy for best Coolum Pair was Allison Walker and Di Jones – well-done everyone.
We were complimented on our catering with platters from Mt Coolum IGA, and our lovely Maggie Murray organising the dessert. Thank you to our team of hard workers for a wonderful job.
We thank our very efficient director for the day, Ken Dawson, who donated his fee of $300, as well as Allison Dawson, (no relation) donating her winnings to Zephyr Education Australia. This charity helps children affected by domestic violence to get back into school life, by supplying school uniforms, stationery supplies and clothing. Profits from table fees were also donated to this very worthwhile charity.
Coolum Bridge Club will be offering a Beginners and Refresher Course commencing on Monday, September 20. It is a 10-week course, costing just $50. Some knowledge of card play is expected. The classes will be held on Monday afternoon from 1pm to 4pm (arrival time 12:45pm). For more information, contact Michael Barra at info@coolumbridgeclub.com