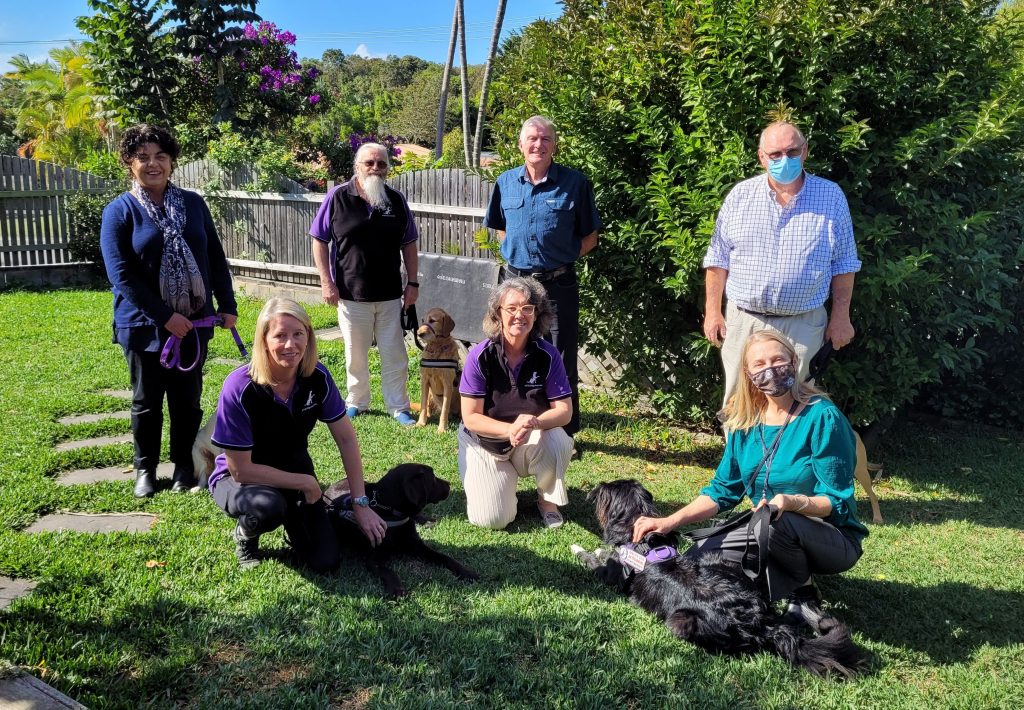 Established in 2018 by local veteran Roger Weeks and his wife Angie, PTSD Dogs Australia, is dedicated to rescuing and training unwanted dogs to support military and emergency services personnel affected by Post-Traumatic Stress Syndrome (PTSD).
Noosa MP Sandy Bolton visited this fabulous organisation and their furry buds recently, to see the impact they are having on helping those affected by PTSD to overcome the trauma from their experiences and lead positive and healthy lives.
"Recently at the Tewantin Noosa RSL Healthy Minds/Healthy Bodies Forum, the desperate need to look after those who have looked after us has never been made clearer. These dogs are one part of the healing journey for our servicemen and women and frontliners, and demand outstrips the current supply," Ms Bolton said.
This free service is currently run by local volunteers from a rented property in Tewantin, which is limited in how many furry assistants can be trained, hence the call out for a larger facility.
Co-founder Angie Weeks explained the organisation is not able to meet the high demand, with each dog costing around $40,000 to train.
"While we are on the cusp of receiving funding assistance to meet the training requirements, we desperately need to expand to a larger all-weather premise to house our support dogs and to provide training facilities for the dog trainers," Ms Weeks said.
Ms Bolton is calling for anyone who sees the incredible value in this service who may have a suitable site or be in a position to purchase a site on behalf of the organisation, to contact Roger or Angie.
"Having listened to those who have these PTSD dogs as their companion, the difference it has made to their, and these four-legged friends lives, is incredible. The importance of mental health support for our front liners and veterans cannot be underestimated.
"The community has always been there to support those in their time of need, and I am asking anyone who can assist in any way, to please put their hand up to help this fabulous organisation, or contact my office," Ms Bolton said.
For more information or to get in touch, please contact Sandy Bolton MP's office on 5319 3100 or noosa@parliament.qld.gov.au or www.ptsddogs.org.au.