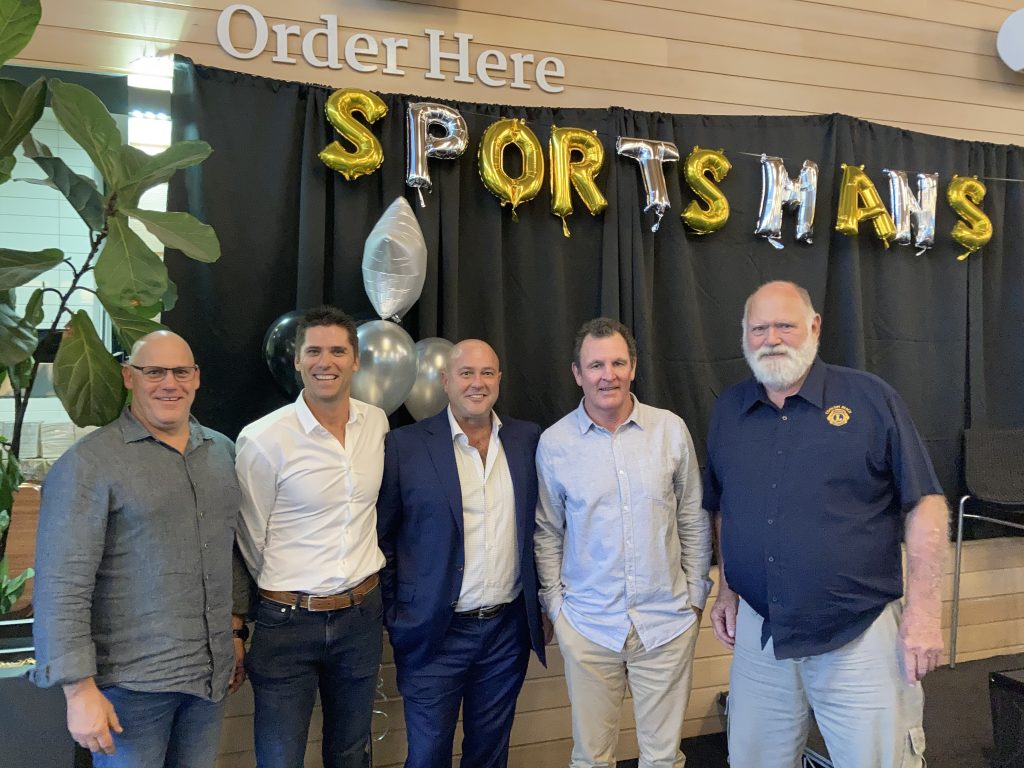 Vanessa Bacon-Hall
Editor
The Coolum Men's Shed in conjunction with the Coolum Lions held a very successful Sportsman's Lunch at the Coolum Beach Hotel on Friday June 25. A two course meal and refreshments were provided for the crowd of more than 150 attendees who reveled in the community spirit. Brisbane Lions AFL player Simon Black and dual Rugby Union and Rugby League international Michael O'Connor were guest speakers for the lunch.
The usually annual event was not held in 2020 due to COVID, but both the Lions and the Men's Shed were pleased to return for 2021.
Coolum Lions Secretary Don Knopke said it was a huge success.
"This is the fifth lunch that we have done and this was the biggest crowd ever that we have had.
"It's our biggest fundraiser for the year and the money we raise will go towards helping the community – we just approved a donation of one thousand to 'Give Me Five For Kids', Don said.
And as always, when disasters or emergencies strike the Lions are always on hand to help out financially such as when the Peregian bushfires swept through the region in 2019.
Special guest Simon Black said it was an honour to be able to come to Coolum where it was evident how great the community is.
"There's a great room here full of great people – there's a lot of tables here where you can see everyone is friends – its been great to see and I've been really overwhelmed by the passion and the energy in the room."
League legend Michael O'Connor said that coming down from home at Peregian Beach was a breeze and that it was great to recount the old days.
"I don't often look back, but it is good to recount those days and Andy Raymond is like an encyclopedia on sport and so he brings back memories and I had a great career."
Publicity Officer from the Coolum Men's Shed Doug Harbrow wanted to extend a public thanks to Coolum Beach Hotel, and major sponsors of the event – Coolum Mitre 10, Peter Andrew Real Estate, and Ray Barber Solicitor.
"Thanks also to all those from the Coolum and district who attended, and made it such a great day," Doug said.
"Keep an eye out for our 2022 Sportsman's Lunch in about 12 months time."