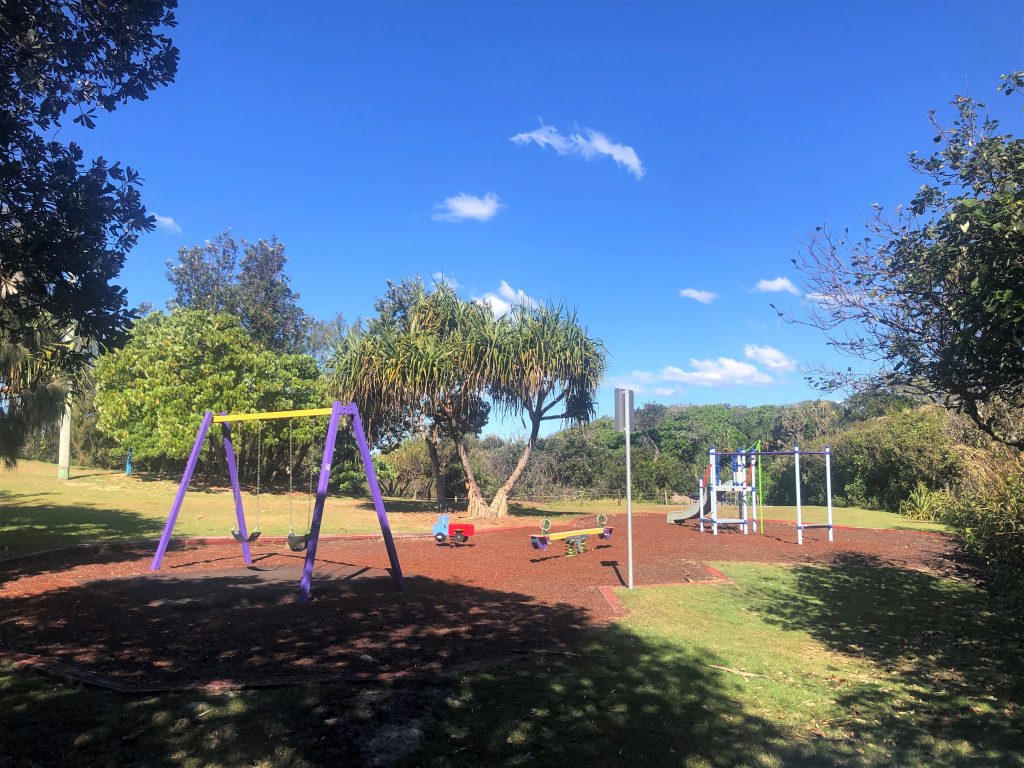 At the end of Warragah Parade and Yerranya Row at Yaroomba is where you'll find local families enjoying an afternoon picnic, celebrating birthdays or letting little legs run wild.
Divisional Councillor Jason O'Pray said Birrahl Park was special to many residents and community groups.
"The park is growing in popularity, but as it attracts more and more fresh faces, there's a need for the park infrastructure to keep pace with this extra demand," Cr O'Pray said.
"Earlier this year council replaced bollards in the carpark with rubber wheel stops and rejuvenated some of the turf at the same time. The shaded spaces under some of the trees have recently been cleaned up and refreshed with new mulch.
"Sun safety is one of my top priorities which is why a much-needed shade sail will soon be installed over the play equipment to provide additional protection for the children who visit the park.
"A couple of months ago I met onsite with Friends of Yaroomba members who provided some suggestions on ways to improve the overall experience of the park and council is looking into delivering some of these ideas for the Division 8 community.
"Some of the proposals include an additional shelter with seating as well as a refreshed barbecue facility," Cr O'Pray said.
Friends of Yaroomba President Daryl Maudsley said he was eager to see progress on the new facilities.
"With increased patronage of Birrahl Park the pressure on existing facilities has led to park users providing us with ideas to take to our local councillor," Mr Maudsley said.
"We want to restore and improve the much-loved park so it can continue to provide a family friendly experience for the entire community.
"I'm pleased to have met with Cr O'Pray to hear his thoughts and his eagerness to champion these upgrades."
Works are expected to start on the shade sail this month, weather and site conditions permitting. For a full list of Sunshine Coast Council parks and playgrounds visit the council's Beaches and Parks Directory.