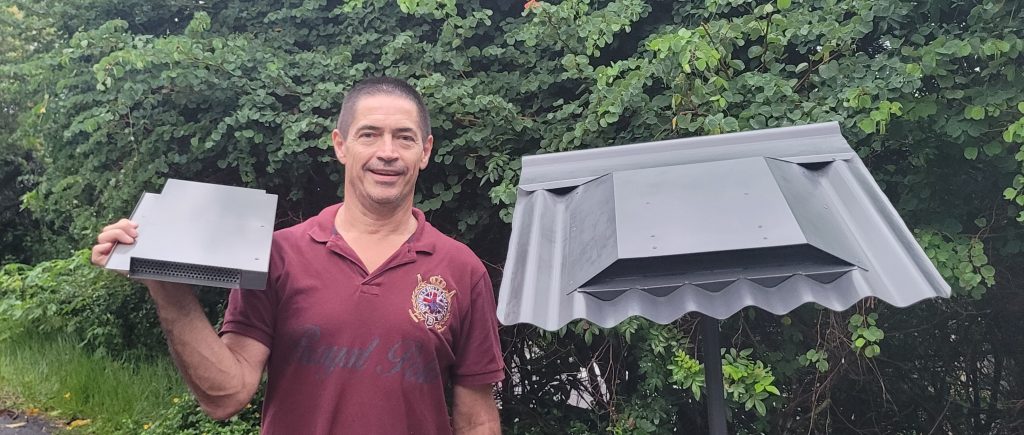 Investment in home and health
WHAT householder would not want to reduce their heating and cooling bills, drop the temperature inside their roof cavity and at the same time reduce their carbon footprint? Sunshine Coast Ventilation Services are here to offer the perfect solutions to such needs.
Their systems feature an unobtrusive roof installation that is maintenance free, which will last for the life of the house. The system pays for itself in energy savings within three to four years, and it is almost invisible on either a tiled or corrugated roof.
Then there's the health benefits such as eliminating mould from the roof space, which can exacerbate asthmatic and bronchial conditions. Removing the condensation in winter will also help to stop termites. Universal Tile Ventilator Systems tick all the boxes as a one-off investment in home, health, and all-year-round comfort.
Shayne Baker is an avid disciple of the ventilator system, and not only because it won his father Kevin the top award on the ABC show 'The New Inventors', Shayne, who is now the sole agent for the Universal Tile Ventilator System on the Sunshine Coast, formerly installed Whirly Birds, but switched to the Universal system after a practical demonstration convinced him of its effectiveness. Shayne claims Whirly Birds simply do not work, because they are moved by air, but they do not move air.
The Universal Tile Ventilator Systems work on the venturi principle that removes massive quantities of stored heat in the roof space and keeps the temperature inside the roof the same as the outside temperature. This equalisation of temperature reduces energy bills by reducing the need for artificial heating or cooling. The ventilator cannot leak or blow away and is powered only by nature.
Give Shayne Baker a call on 0415 112 807 for friendly professional advice, or to arrange an obligation free quote. https://www.universaltileventilators.com.au/