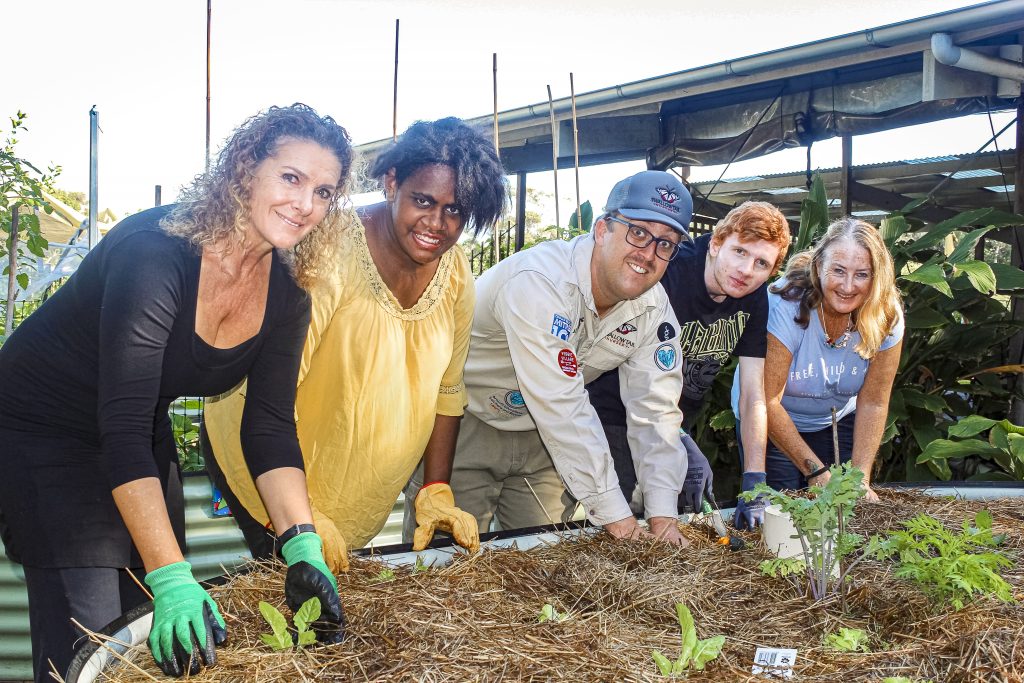 Vanessa Bacon-Hall
Editor
A new and exciting program which has been set up by a young Coolum man is connecting people with a disability and getting them back to nature.
Nathan Freney is naturally social, and it is this natural ability to connect to people that has fuelled his new business – Swallowtail Nursery, which is keeping inclusion at its core.
"The mission for Swallowtail is to get people back to nature, no matter what their background," Nathan explains.
Nathan, who has Aspergers, is expanding his business to include mobile horticultural experiences and community garden programs for people with a disability, starting with a winter program at the community run garden, 'The Veggie Village' in Peregian Beach.
Nathan explained that he is offering gardening and horticultural workshops aimed at people with a disability in an effort for them to gain new skills, socialise with others and to gain confidence.
"As a person with a disability I have an insight into how gaining new skills and socialising with other participants will benefit those who attend one of my two hour workshops," Nathan said.
After completing a horticulture course at TAFE, Nathan discovered his passion for all things gardening and set about starting up Swallowtail Nursery which is located on South Coolum Road and quickly realised that there was a distinct lack of accessible gardening options for people with a disability on the Sunshine Coast – especially those in wheelchairs.
Coolum will soon have its own community garden, which will be located in Jack Morgan Park, and Nathan is committed to making sure that is accessible.
"I'm working with the Coolum Community Garden to get some wheelchair accessible wicking beds made for there which will be made by the Men's Shed," Nathan said.
The beds will be at a height that will be accessible to those in a wheelchair and the paths around the beds designed in a way that allows for wheelchair usage.
"No one on the Sunshine Coast has wicking beds for wheelchair users."
Nathan says he is keen to make sure his business succeeds for the right reasons and is in the long term hoping to provide a pathway for people with a disability to go on and do a horticulture certificate and then move on into the field as a career.
"When they finish their Cert II or III in Horticulture, no one wants to put these people on because they've got a disability.
"So that's why I created Swallowtail Nursery, to break down those barriers so hopefully, later on, I can put them on."
Nathan further went on to say that many people with a disability want to work and can do many things if given the chance and are supported by people who understand.
Nathan's workshops will be offered for two hours each week over a four week period in community gardens across the Sunshine Coast with the first series being held at the Veggie Village in Peregian. Group sizes will be for up to six participants and carers and support workers will be additional. For more information on Nathan's workshops please contact Swallowtail Nursery on 0491 874 075 or check out their face book page – Swallowtail Nursery.