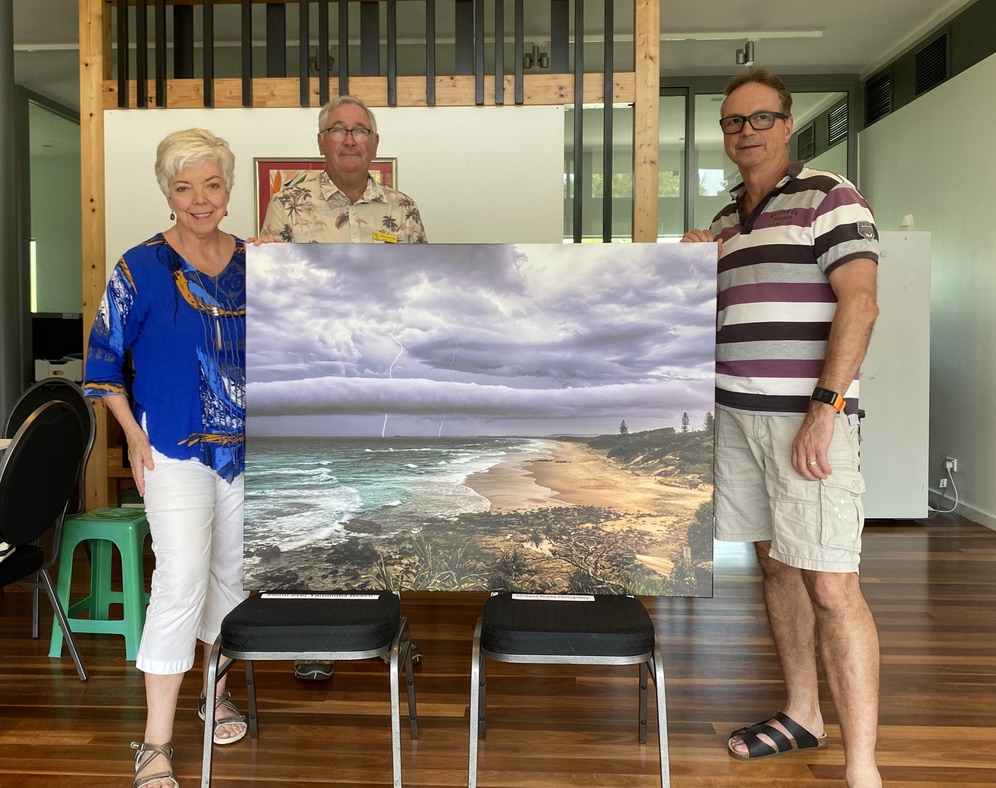 The local Coolum and North Shore community are great at helping each other out and that is exactly what happened by way of a stunning storm photo taken by local photographer Christina Stubbs who donated the image to the Coolum Bridge Club in return for a donation to Coolum Coastcare.
Christina explained that the shot was taken on March 11, 2019 and is titled 'Storm over Maroochydore'.
"I took over 50 shots as this amazing cloud developed and only one of them managed to capture a lightning bolt – much to my delight," Christina said.
"In December 2020, the Coolum Bridge Club requested a print of the photo to hang in the Yaroomba Community Centre. I donated the image to them in return for a donation from the Bridge Club to Coolum Coastcare."
Christina also said that the image was published on the February page of the 2021 Coolum Coastcare calendar.
Pictured above are photographer Christina Stubbs, Brian Shannon from the Coolum Bridge Club and Lutz Kramer from Coolum Coastcare at the unveiling of the canvas just before it was hung in January of this year.
Prints of the image can be purchased online at https://christinastubbsphotography.pixieset.com/