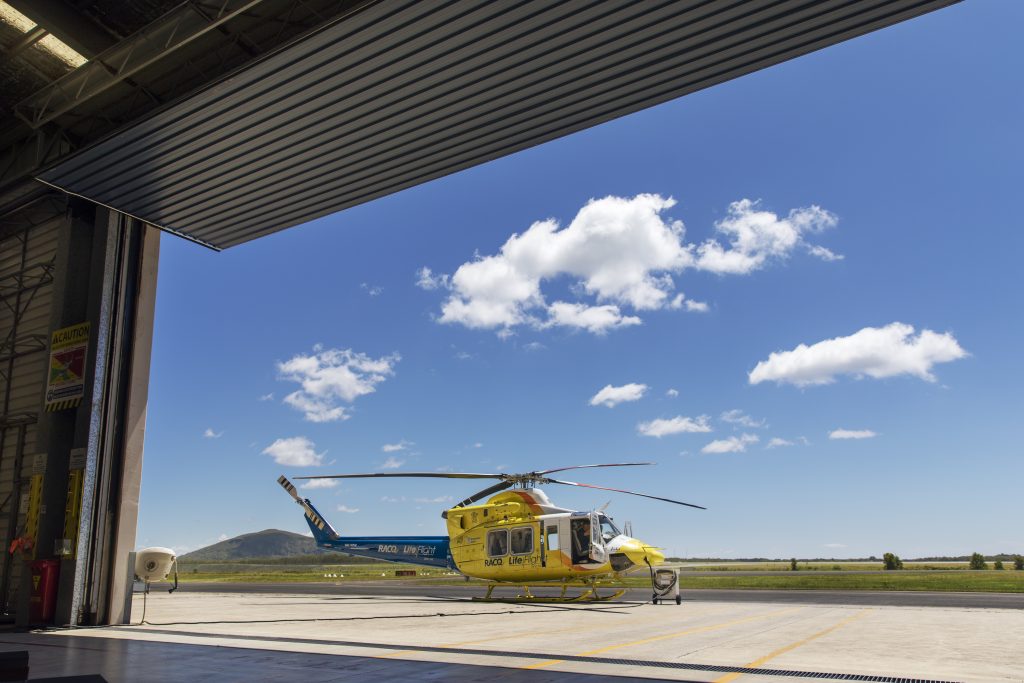 This Saturday April 17, the Coolum Beach Men's Shed will open their doors for a garage sale in support of the RACQ LifeFlight Rescue – the local helicopter rescue service on the Sunshine Coast.
In 2020 Sunshine Coast crews completed 502 critical missions, valued at more than $12.5 million and those flights and services come at no costs to patients.
In the same year RACQ LifeFlight Rescue staff, including aircrew, medical, engineering and fundraising, had to quickly adopt new working procedures – required as a result of the pandemic, while still providing the essential aero medical service without any interruption.
Due to COVID 19 the LifeFlight Foundation had to indefinitely postpone or cancel events, which contributed significantly to their operational costs, and a shortfall of 30 per cent resulted from the pandemic.
While the road to recovery will be a long one, the rescue chopper service has since been able to get back to fundraising activities. Most recently, the Sunshine Coast Gala Dinner was held on March 27 and the event was the first time RACQ LifeFlight Rescue supporters were able to come together, since 2019, after last year's gala was cancelled.
To help keep the local helicopter service flying, all proceeds from the garage sale will be donated to RACQ LifeFlight Rescue.
The Men's Shed is located at 26 Research Avenue at the Quanda Park Industrial Centre; turn right at the Quandra Road roundabout on the Coolum/Yandina Road. Doors will open at 8.00am.