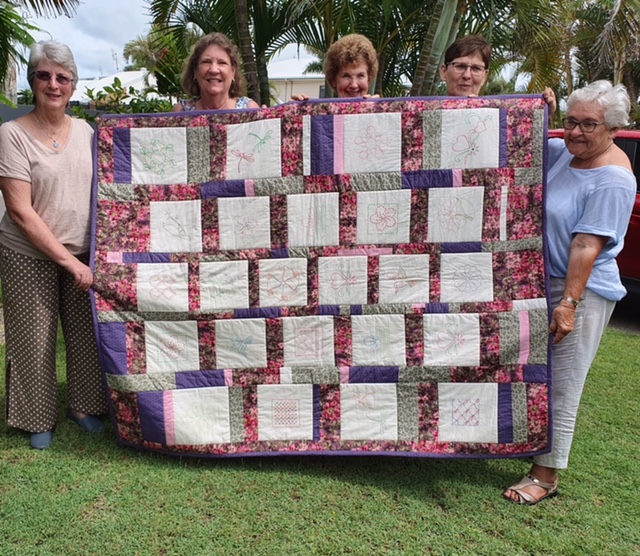 IF there is anything good to come out of COVID and the subsequent lockdown of 2020, it is the new skills that many picked up with so much extra time on their hands and this is true for some of the Quota Club of Coolum Beach members who participated in making a patchwork quilt to keep them busy.
Members embroidered a patch using sashiko stitches (Japanese embroidery) with each member of the club contributing to the project.
Cindy Arbuthnot spent many hours sewing the quilt together with the help of Lorraine Raison and the end result is a stunning piece of art made with love that will be raffled on May 7 – just in time for Mother's Day. Tickets are just $2 or three for $5.
The project was very pleasing to complete with the members very proud of their efforts considering that some of them had never attempted to embroider anything.
Tickets can be purchased by calling Sandra Robinson on 0427 889 750 or look out for the ladies outside Dan Purdie's office in Coolum over the next few weeks.
Quota Club of Coolum Beach are always looking for new members and meet each month for a business meeting and also enjoy monthly socials as well as craft mornings and book club. The group collectively focuses on raising money to support women and children and the disadvantaged in the community. For more information on joining please call Sandra Verrall on 0457 355 734.