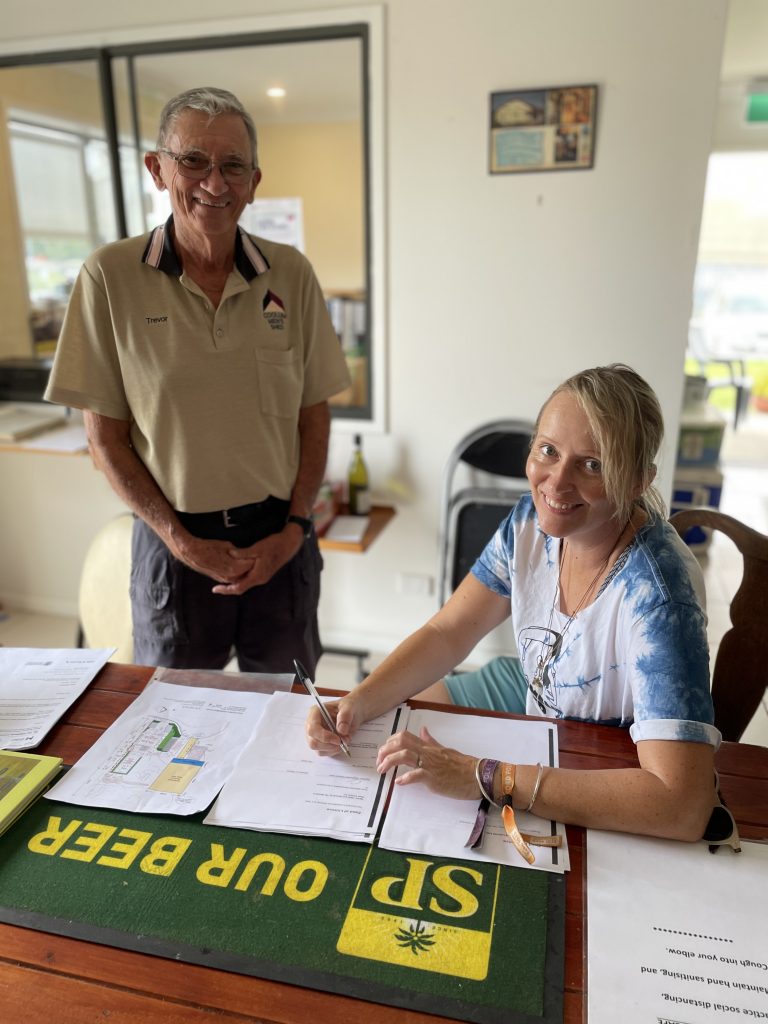 The members of the Coolum Women's Shed are celebrating this month after securing land behind the Coolum Men's Shed community centre, which will enable them to further extend their classes and offerings.
President Nell Harvey stated that the group had been lacking a permanent home and had been limited in what they could offer.
"We have been hiring the community centre which is the old school of arts hall which sits next to the Men's Shed since October 2019- it's a beautiful space but it isn't suitable for some activities such as pottery or woodwork.
"It's been amazing to have the use of a storage room and we have been gradually increasing the activities we offer and without the support of the Men's Shed we probably wouldn't be here -we still plan to hire the community centre for other activities such as yoga, the music group and the craft meetups," Nell said.
Plans for what to do with the site are in the works with the Women's Shed signing a contract to build a storage shed for woodwork, ceramics, mosaics and fabric dyeing equipment. Money secured via the recent round of the Gambling Community Benefit Fund will see the project completed.
Added to this members are already coming up with ideas of how to use the remainder of the plot, including modifying shipping containers to studios, a meditation garden or a club house. A consultation with members is planned for May.
"It's been a massive learning curve for us all as there is no 'rule book', but we are ready for our own space," Nell said.
"We realised early on that we need to take our time to achieve our goals- our members often work or have family commitments- or both.
"Members are welcome to help out – we can find something that suits their interests and availability, but if you just need to come to the shed to make time for yourself, there's no obligation to volunteer."
One of the key turning points for the shed has been members offering to share their skills without payment, this means the shed can keep activities affordable for their members.
The Coolum Women's shed has activities throughout the week including evening and weekend meetups. Non-members are welcome to attend, they simply pay a higher fee. All activities must be booked via – www.thewomensshed.org