Vanessa Bacon-Hall
Editor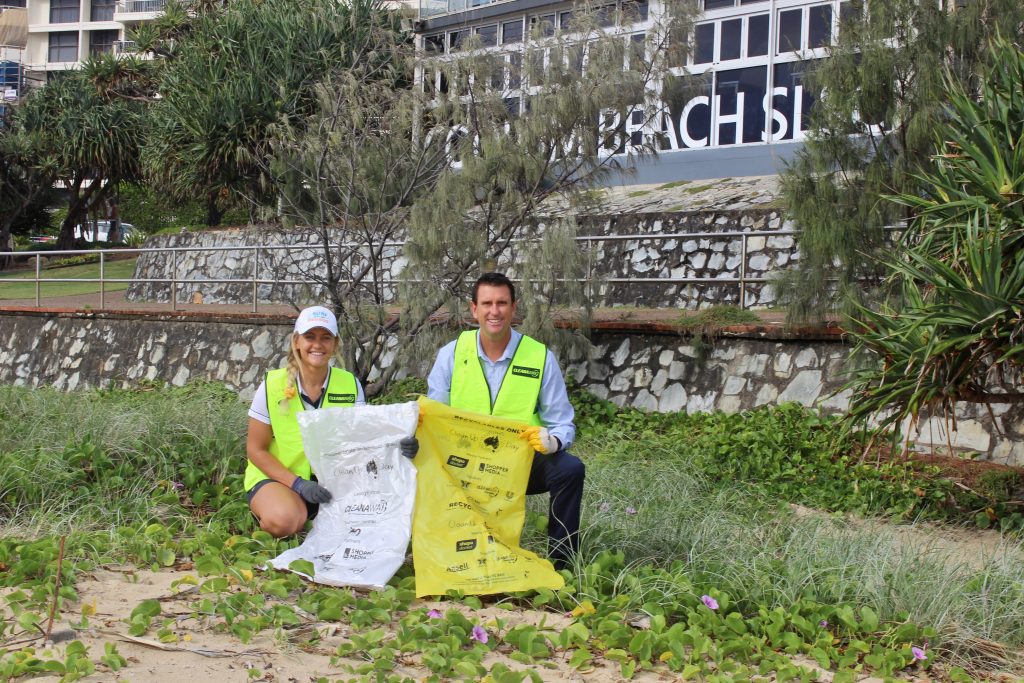 Coolum Beach Surf Club's 'Surf Woman of the Year' representative is inviting the community to get down for a beach clean on Coolum main beach this coming Monday afternoon in aid of the annual Clean Up Australia Day event.
Jess Appel is a passionate beach lover and environmentalist who are using the Clean Up event to promote both environmental and surf awareness.
"It is my aim to incorporate environmental education into surf awareness by promoting the importance of our role in preserving our coastal habitat, through events like Clean Up Australia Day and I am hoping this event will bring recognition to our local and greater community towards the need for conservation and protection of our coastal and marine ecosystems."
In honour of Clean Up Australia Day on March 7, Coolum Beach Surf Life Saving Club (SLSC) will be hosting an early Beach Clean Up Event on Monday, March 1, from 4.30-6.00pm.
"We are asking that people join us downstairs on the beachside of our SLSC to be segregated into two groups. We will then parade to Stumers Creek and also from the SLSC to Second Bay. We do ask if you could please make sure you wear your hats, closed in shoes and gardening gloves for the event," Jess said.
Jess is also hoping that as many business and community leaders get involved with Ninderry MP Dan Purdie saying that he was proud to support Jessica's Clean Up Australia Day event, and encouraged the Coolum community to get behind it.
"We are so fortunate to live in such a beautiful part of the world, and we all need to take responsibility to help protect our pristine local environment," Mr Purdie said.
"Events like Clean Up Australia Day are a great reminder to do our part, and its great to see our local Surf Woman Jess Appel helping raise awareness."
The 26 year old environmental science graduate from the University of the Sunshine Coast has worked in numerous locations across the world and returned 'home' two years ago and has relished the opportunity to commit and get involved with surf life saving and now also environmental awareness and saw the Surf Woman of the Year program as a positive way to give back.
"Surf Woman of Year is a celebration of the most passionate, driven and talented women in surf life saving," Jess said.
"The program also involves fundraising and since its inception in 1964, the Surf Woman Program (formerly known as Surf Girl) has raised more than $17 million and is now one of the largest and longest running club-based fundraising and awareness programs of its kind.
"As an ambassador in the 2021 Surf Woman Program, I am responsible for representing the movement in promoting sun safety, fundraising, and the important role of Surf Life Saving in the wider community."
Jess also has another event this weekend which is combining her two passions – the 'Eco Surf Fair', which will take place this Sunday on Coolum Beach.
"I created this event in the hope to raise surf awareness and environmental awareness to our club members and our local community.
"The open day will allow kids to come down and learn about surf safety, which aligns with our nippers program, and we are inviting local businesses who promote sustainability and environmental awareness through their products and practices, to set up a market stall," Jess said.
The day will also host other organisations that promote environmental awareness such as Plastic Free Sunshine Coast, Coolum Coast Care and Surf Riders.
For more information on upcoming events, you can find Jess on Facebook (https://www.facebook.com/CoolumBeachSurfWomanoftheYear) or Instagram (coolumsurfwoman).