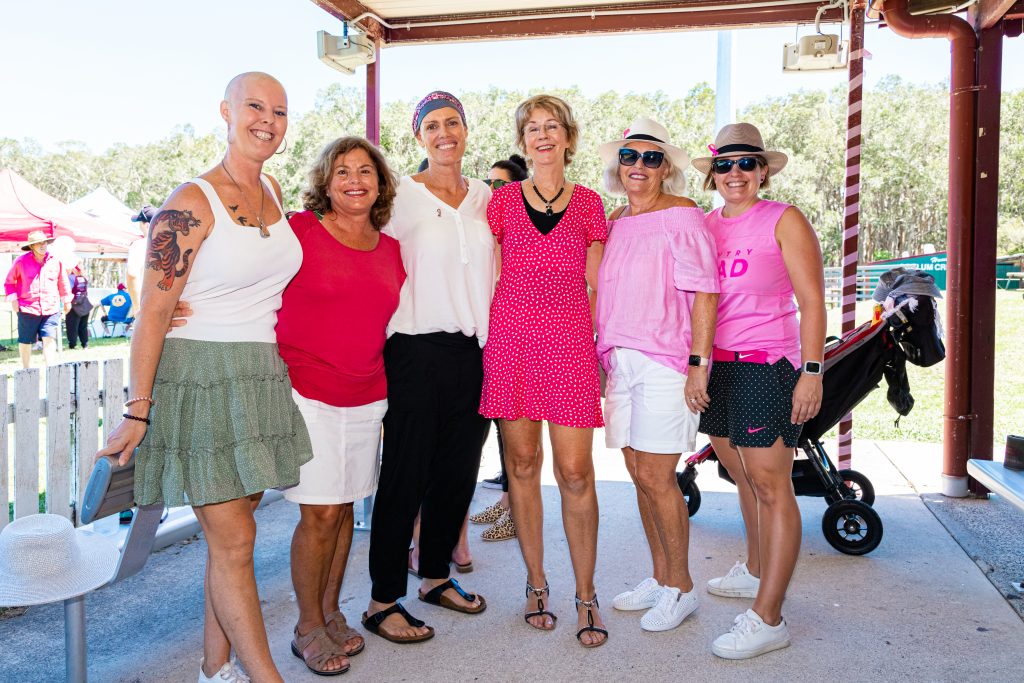 The Pink Stumps Invitational which was held on Sunday was a big day of cricket action and fundraising for the McGrath Foundation and their Breast Care Nurse program with $9,000 raised. Local woman and member of the Coolum Cricket Club Tara Hutcheson who is currently receiving treatment for breast cancer said that it was a fantastic day and would like to personally thank the community.
"My family and I just wanted to thank our friends and the community for the support we received by turning up on the day and also thank the sponsors and those who donated."
"Both cricket teams have to be commended for their enthusiastic participation as it was so hot out on the field – it was a great game. A massive thank you goes out to Coolum Cricket Club who organised everything.
"The members of this club are truly amazing."
The Coolum Cricket Club fielded a team that played the Wide Bay Fire Service during a 30 over format. The match ultimately ended in a tie.
Coolum Cricket would like to thank the following businesses and families for their generous donations and support:
Peter & Patti Tighe, Brisbane eat, David Teague & Carlton FC, Scott Hillier, A&C Glazing, Coolum Coastal Property, Coolum Beach Hotel, Coolum Mitre 10, Vic Collins, Free Time Surf, Julian Wilson, Brian and Michelle Hurst, Sonia Bunter, Kaye Teague and Coolum Lions and Coolum Lioness.
Food on the day was kindly provided by Aussie Smokehouse, Noosa Meat Centre, Fresh Meats, Pete's Village Bakery Yandina, Produce Wholesaler and Suncoast Wholesale Eggs.
All photos: Travis Macfarlane