Coolum Probus awards life memberships to husband and wife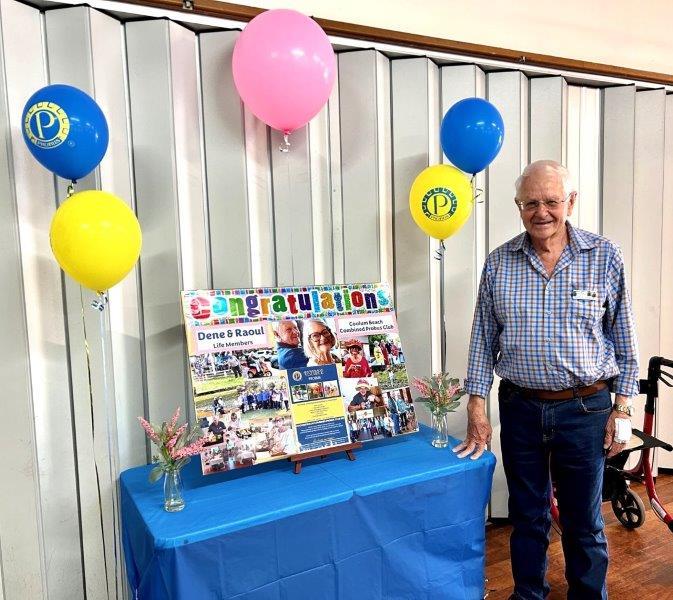 THE COOLUM Beach Combined Probus Club (Coolum Probus) celebrated the exceptional dedication and unwavering service of Raoul and Dene Leach recently by awarding them Life Membership to the club.
Probus is all about "Fun and Friendship in Retirement" and at the September 5 meeting a formal presentation was made with Raoul accepting the certificate and plaque for himself and posthumously for his wife Dene who passed away recently.
This prestigious award is presented to individuals who have demonstrated outstanding commitment and service to the Club, and Raoul and Dene's contributions over the years have been nothing short of exemplary. 
Raoul and Dene embarked on their Probus journey in 1999 when they joined the Probus Club on Waiheke Island, New Zealand and in 2001 the family moved to Coolum Beach where they became active members of the Coolum Probus Clubs, which at the time was divided into two separate clubs – a Men's and Women's Probus Club.
After returning from their initial Probus AGMs, the pair were assigned 'Tour Director' roles which saw them responsible for investigating and proposing suitable outings and activities for members, as well as budgeting and making booking arrangements.
Dene passionately served as Tour Director for four years and later took on the role of Membership Registrar which she did for well over ten years. In this capacity, she maintained a comprehensive and up-to-date register of members, diligently recorded meeting attendance, and facilitated inductions for new members. 
Raoul's dedication was equally impressive, serving in various pivotal roles within the club such as Vice President, President (three terms totalling six years), Treasurer (two years), and Assistant Treasurer (over a decade).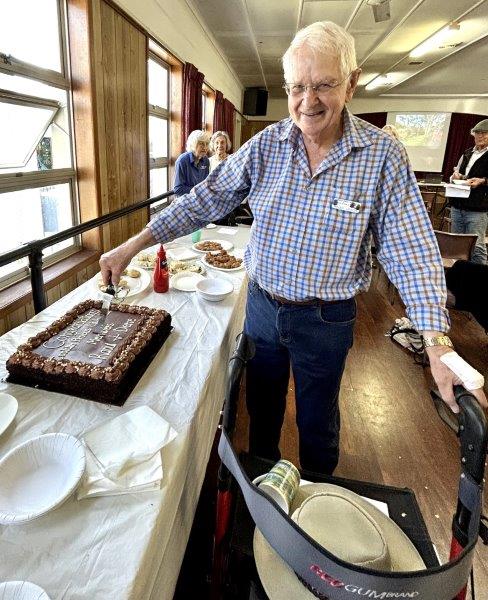 Both Raoul and Dene were also integral members of the Management Committee, contributing significantly to the club's development.
The Probus community have been fortunate to have more than 22 years of service from Raoul and Dene, however, their story took a poignant turn with Dene sadly passing away in July of this year. 
The Coolum Probus Club was honoured to recognise the outstanding commitment and service the couple have made to Probus. A plaque and certificate in joint names was presented to Raoul in recognition of the impact they have left on Probus and its members.
The presentation was followed by an extended morning tea and members were joined by Raoul and Dene's son Nicholas for the morning's celebrations.
About Probus
Probus provides retirees with the opportunity to connect socially, which is so important in today's world. Membership is open to anyone who is retired or semi-retired. Probus Clubs offer a range of activities including trips and outings for members to enjoy and they meet monthly, to enjoy the company of like-minded fellow retirees and listen to interesting guest speakers.
Make new friends, learn a new skill, explore new interests and hobbies – there is so much to choose from when you become a member of your local Probus Club.
To find out more information about the Coolum Beach Combined Probus Club please contact Keith Symonds (Club Secretary) on mobile 0416 275590 or email keithasymonds@gmail.com
The Coolum Beach Combined Probus Club meets on the first Tuesday of each month at the Coolum Beach Uniting Church at 22-26 Elizabeth St from 9.15am.