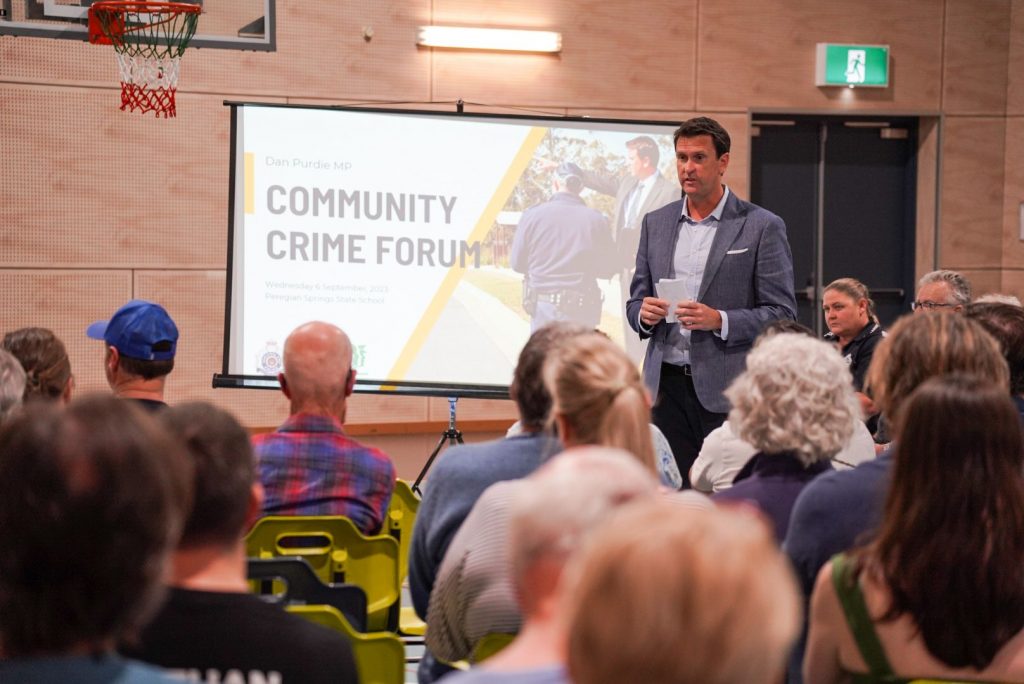 MORE police and stronger community partnerships with QPS were two of the major outcomes from a crime forum hosted by Ninderry MP Dan Purdie at Peregian Springs recently.
More than 50 local residents gathered at Peregian Springs State School Hall to share their concerns about community safety after a recent spate of crime in the area.
Mr Purdie said the theme of the evening was to improve community safety and awareness.
"The forum was an opportunity for residents to share their concerns, but also hear from our local police and community policing partners including Crimestoppers about what they can do to prevent crime before it happens," Mr Purdie said.
Chief Inspector of Police John Van Egmond said the forum was an excellent way for the police to engage with the community, including the perceptions of crime in the local area.
"There's always things we can improve, such as the reporting of crime and increased security.
"We always talk about vehicle and house security, locking your cars, locking your house, we say it a fair bit," Chief Inspector Van Egmond said.
Mr Purdie said the police were doing the best they can with less resources and weaker laws.
"I was on the front line in 2015-2017 here on the Sunshine Coast and I saw first-hand how the watering down of youth justice laws tipped the balance of power into the hands of juvenile offenders and unfortunately communities across the Coast and across the State are paying the price for that.
"Some of our local police stations here on the coast are operating at less than 50 per cent capacity and in that time, the population has doubled, so we've got twice as much work being done by half the number of police, with weaker laws. 
"There's no riddle as to why crime is going through the roof."