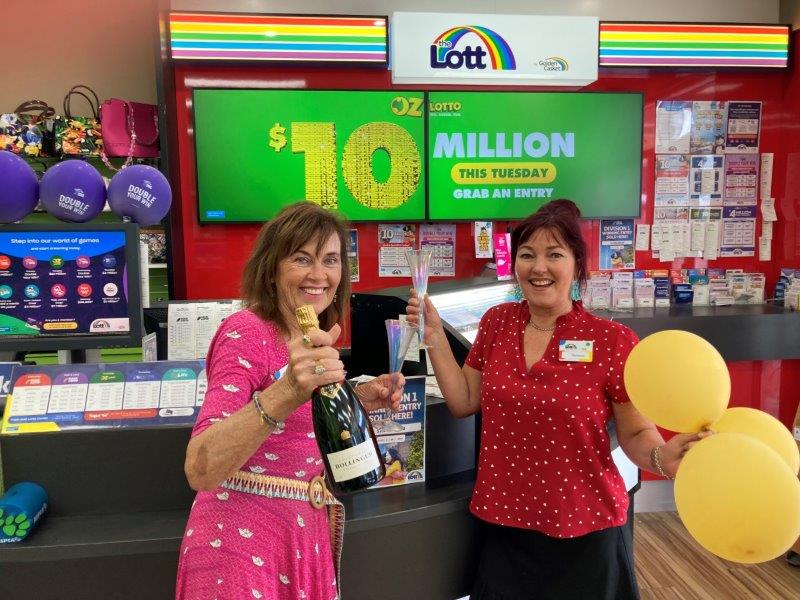 THE STUFF of dreams became reality last weekend with someone 2.5 million dollars richer after purchasing a winning lotto ticket from Coolum Beach News.
The newsagency which is located next to Coles supermarket said that the Division 1 win was the first time the agency had sold a ticket to a big payday from their Coolum store in the ten years they had been there.
The winners have claimed their prize but wish to stay anonymous.
"They were registered and have an account, but only Golden Casket knows who they are and has their details," Coolum Beach News Manager Melanie said. 
"So we don't know who they are.
"What we do know is that the win was on a quick pick and not on their own numbers!"
Luck has been running in the newsagency world with the family who also own the Pacific Paradise newsagency selling a Division 2 ticket last Thursday in the Powerball draw.
"We know that things can often come in threes so we are now anticipating who will be the third lucky winner to win a big amount at either of our two shops!"
"It's exciting to sell these tickets and to have winners and we look forward to hopefully seeing another big winner soon."
Saturday, September 2 was a 20 million superdraw and it resulted in eight winners across the country all sharing the haul  – there was only one Queensland winner.