Learn new tricks at Noosa Bridge  
NOOSA Bridge Club are holding their next course of Bridge Lessons beginning September 5 in their clubrooms at 3 Wallace Street Noosaville and they would like to extend an invitation to everyone to come along and learn to play bridge.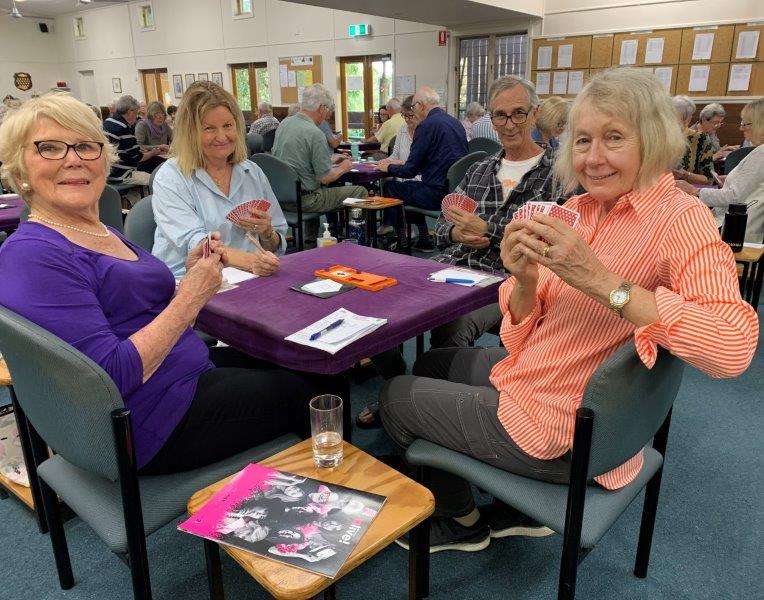 Bridge is an exciting, social, and fun card game played throughout the world by over 60 million people. It can be played at any level from casual get-togethers to professional tournaments and at any age, and all ages from six to 106 can play together.
The Noosa Bridge Club is a friendly, dynamic club with lots of events and regular sessions including a Saturday session for weekday workers. We have a large number of members in their eighties and many in their nineties who play regularly and enjoy their bridge.
Once the basic skills have been mastered, we have several competitions available where players of the same ability compete in a comfortable environment.
Noosa Bridge Club run a course of eight weekly lessons, twice a year. The cost is $80 and includes a copy of Paul Marston's "Introduction to Bridge". This beginner's course covers the basic concepts and includes sessions of supervised play where your teacher will be available to help.
Why not try something new and come along to Noosa Bridge. For more information or to register phone 5447 1341 or email info@noosabridge.com or visit our website www.noosabridge.com