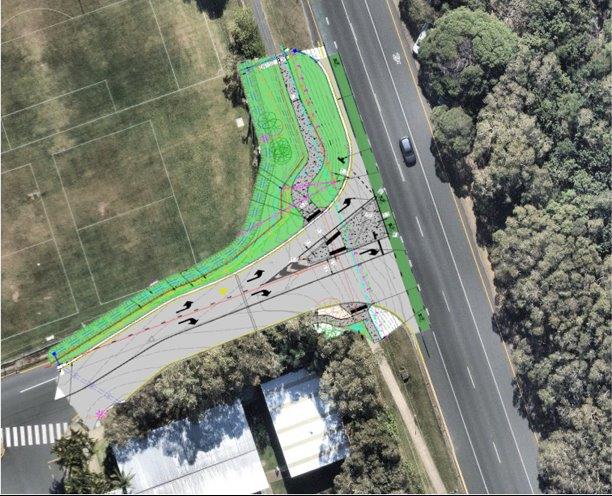 SUNSHINE Coast Council is pleased to announce the upgrade to the entrance of the Coolum Sports Complex which will be starting on Monday, August 7.  
Cr Maria Suarez was happy that the project was set to start, and that the intersection would soon be safer to navigate.
"This intersection has historically been hazardous for drivers and pedestrians, and complicated to solve with a local road coming onto a State Road.
"The upgrade will take some pressure off departing vehicles onto David Low Way and improve safety for people walking or riding across this intersection."
The works will see additional capacity for vehicles exiting the complex and the addition of a slip lane for vehicles exiting northbound. Lighting at the intersection will also be upgraded with additional light poles added for improved visibility at night.
Works will also include necessary realignment of utilities to allow construction to start and these can be expected to occur in August with first site works due to start on Monday, August 7.  
The new light poles are expected to be implemented in mid to late September. The roadworks construction is expected to begin in late September with all works anticipated to be completed by early November (weather and site conditions permitting).
Access to the sports complex will remain open throughout the works. There will be temporary pathways in place for pedestrians to access the front of the complex and parking throughout the Sports Complex is not expected to be affected.
Traffic management measures will be in place throughout construction to ensure the safety of all road users and your patience during construction is appreciated.
This project is partly funded by the Queensland Government through the South East Queensland Community Stimulus Program