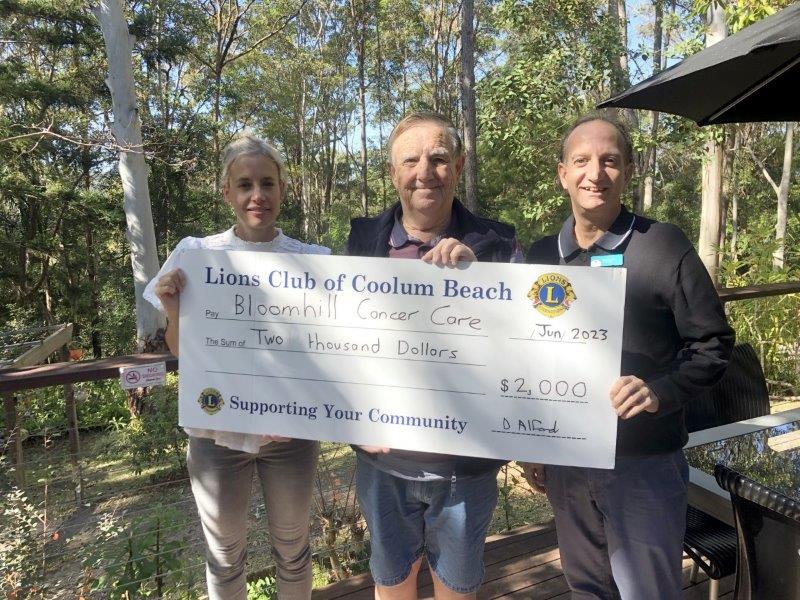 IT CAN be a very busy time of the year at the end of the financial year and the Coolum Lions were busy giving out money to needy groups and organisations in the community across the Sunshine Coast before the end of June.
Coolum Lions donated funds to Bloomhill Cancer Care to help fund this vital Sunshine Coast service.  Lion Doug has great admiration for Bloomhill as they supported him when he was diagnosed with Prostate Cancer in 2006. 
The Coolum Lions also donated funds to the annual Give-Me-5-for-Kids fundraiser championed by 92.7 MIX FM.  So far, more than $6.6 million has been raised and used for medical research and upgrading medical services for Sunshine Coast patients and their families – specifically children.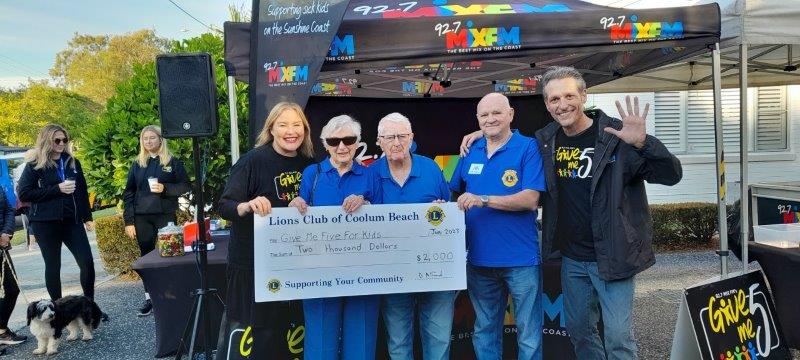 The Coolum Lions do so much good in the community, and if you are looking for a group to volunteer with where you will actively help others, then consider joining the Lions. For more information, please call Lion Dough Alford on 0413 019078.