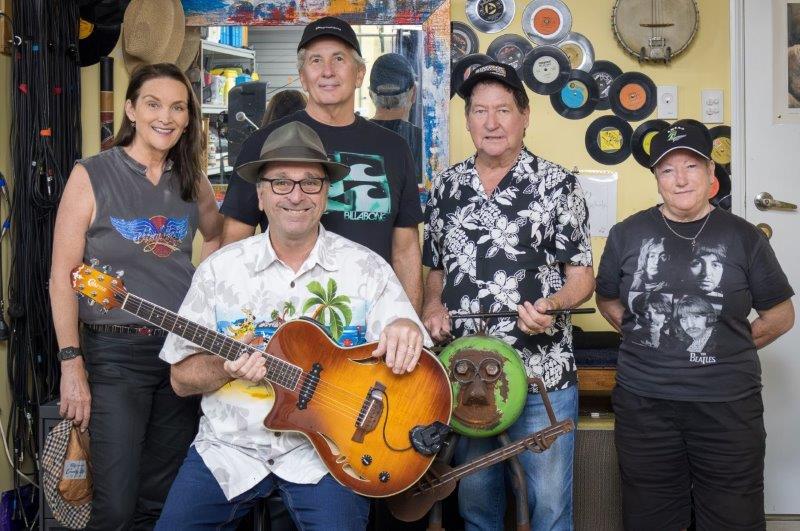 FRIDAY, June 9 is set to be all about local music with the Local Legends Showcase event running from 3.30 to 9.30pm at the Coolum Civic Centre. The showcase will include several local artists and bands that have worked with local music teacher and producer The Shen Co.  
The Shen Co. (AKA Pat Preston) is a guitar player, primary school teacher and audio engineer who offers quality private and group guitar lessons for all ages and abilities from their home studio, as well as jam sessions and music production.
The Local Legends Showcase will include primary and high school bands, as well as multiple solo artists and bands that have had their original music recorded and produced by Pat right here in Coolum. The evening will be an excellent display of diverse talent, with performances from a wide variety of genres, ages and experience.
One act to be on the bill is 'Lost and Found' which consists of local musos who have teamed up to perform in the Legends Showcase. The name epitomises the problem of many aged musicians who find themselves missing the euphoria of getting up on stage and playing some good ol' Rock and Roll.
Lost and Found members Gerry and Doug were muso friends in the early days and met up some 20 years later when, by coincidence, Gerry built a home just around the corner from where Doug had lived for several years, hence Lost and Found were formed.
The Local Legends Showcase event has been generously sponsored by Alley Cat Espresso, Blackflag Brewing, Elsie & Oak, Nudiedance and Chiggy's Skateboarding. These local businesses are integral to our community and provide unrivalled service in what they do.  
Ticket prices include entry and a lucky door prize raffle ticket which puts you in the running to win a variety of prizes generously supplied by the sponsors. The grand prize will be drawn before the final performance and its none other than a Fender Stratocaster and entrants must be present to collect prizes. 
Food will be available to order from Alley Cat Espresso via QR codes and Blackflag will be operating the bar. 
Tickets and more information are available via www.eventbrite.com.au and searching for 'The Shen Co. Local Legends Showcase'.