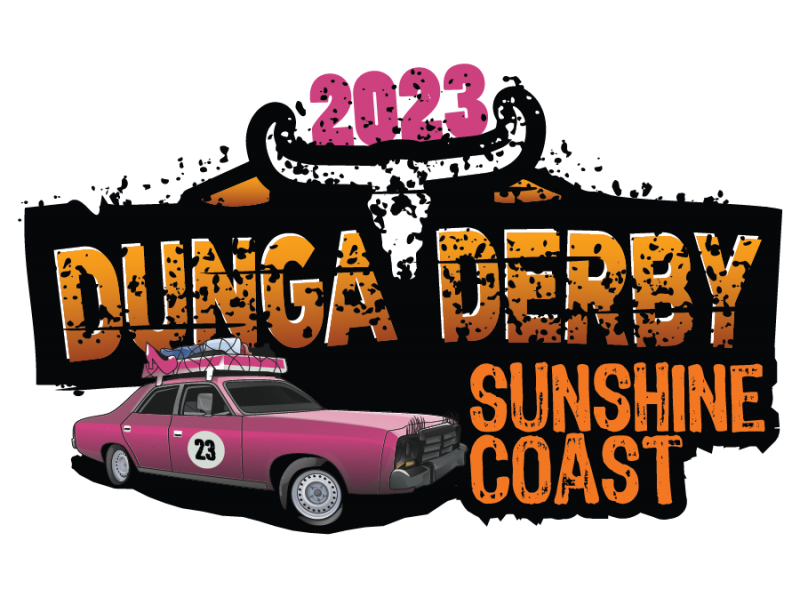 The annual Sunshine Coast Dunga Derby is ready for new team registrations and if you have always wanted to do a charity car rally and support your local community then the Duna Derby is the perfect event for you.
The Dunga Derby is a four-day car rally that will take 55 team vehicles and over 200 people from the Coast to the Country while raising funds to support the local community.  
In the lead-up to the derby, the teams will fundraise, with loads of events throughout that time – everything from raffles, gala dinners, sportsman lunches and barefoot bowls to BBQs!  The Sunshine Coast will be buzzing with activity and the business community is encouraged to get behind us, sponsoring teams and their vehicles (the Dungas!). 
Funds raised by the Dunga Derby go to the Rally for a Cause Charity that supports families and individuals affected by life-limiting medical conditions or have had their lives disrupted by circumstances beyond their control.
Rally for a Cause was started on the Fraser Coast in 2015 and since then the Dunga Derby event has raised over $2.4 million which has gone back into the local community to provide support to over 200 families.
The Dunga Derby will be kicking off early Thursday morning August 17 from Aussie World and from there the participants are headed on an incredible journey! Teams do not know the route, but they will enjoy four days and three nights of 'Coast to Country' rallying and a few surprises along the way! 
To register your interest for the 2023 Sunshine Coast Dunga Derby please email sunshinecoast@dungaderby.com.au 
We'd love to have you in the Dunga Derby family!