Happy Second Birthday!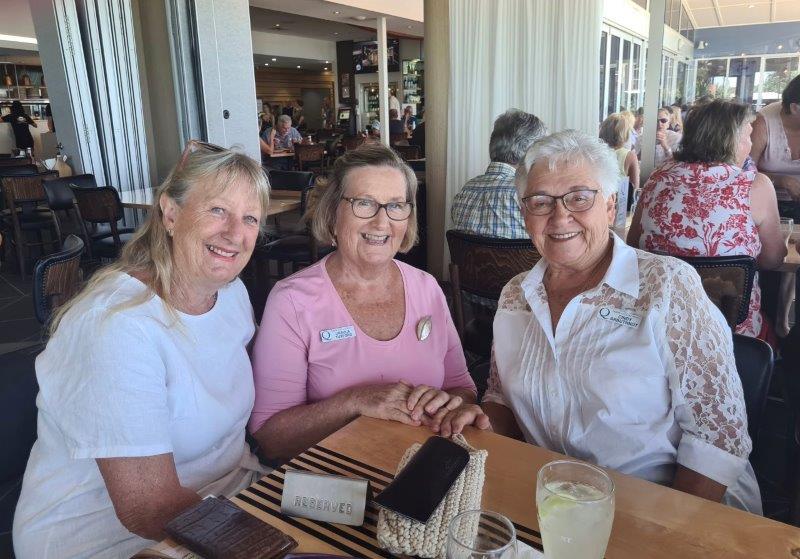 IT WAS a cause for celebration recently with members, partners and friends coming together to celebrate the club's second birthday at the Coolum Beach Surf Club on Wednesday, March 1. The club has been active and well-known in Coolum since 1995 but after one hundred years of service to communities worldwide, Quota International which was based in America folded in September 2020.  
Despite this setback, the Coolum branch of Quota decided to go it alone and continue as an independent club, and for the past two years, the club has been doing what they do best – fundraising for those less fortunate and being active in the community. 
Back in 2020, the President at the time Rae Blackney and Secretary Hannah Tebbutt with the support of the management committee took on the massive role of forming a new club and navigating all the legalities that involved setting up a new club. Through sheer hard work, dedication, determination, and many hours of organisation by Rae and Hannah, Quota Club Coolum Beach was finally officially acknowledged on March 1, 2021.  
Aside from the name change not a lot has changed except that all money raised is donated to disadvantaged people in our local community which was something our members were passionate about. In 2022 Quota Coolum Beach donated $13,087.50 to organisations in our local area.  
We would like to take this opportunity to thank the community and holidaymakers who supported our regular pop-up stalls at Pacific on Coolum which enabled us to donate to the less fortunate in the community. We would like to thank the managers at Pacific on Coolum Peter and Belinda for allowing us to have our stalls in the courtyard on a regular basis and for their support and encouragement. Our next pop-up stall is on Thursday, March 23 at Pacific on Coolum from 8.30 AM to 12.30PM.