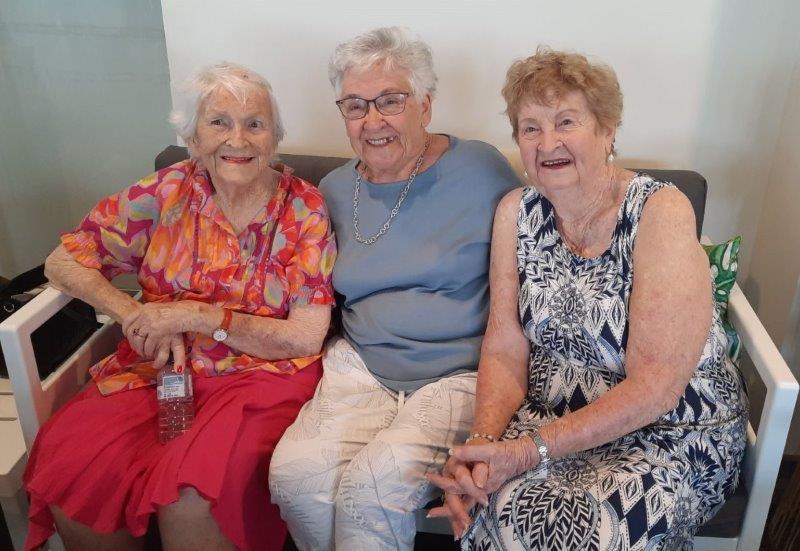 Celebrating special birthdays!
OUR oldest member Ann Fox turned 90 in late November and celebrated with a party at the Alexandra Headland Surf Club with her family and friends. Ann, a retired teacher, and school principal is a charter member of Quota Coolum Beach and held the position of President in 1999 and 2000. Ann was also Treasurer from 1995 – 1998. Ann taught children throughout Queensland and New Guinea during her teaching career before joining Quota in 1992 where she has made lifelong friends. Many past and present members of Quota were honoured to celebrate the milestone birthday with Ann.
Members of Quota presented Ann with a photo album documenting Ann's journey through her years as a member at Coolum Beach where she was always a very active member at the club. We hope the photos will spark fond memories of the many hours Ann spent volunteering in our local community.
We are looking for new members to join our very friendly and welcoming group of women. If you are new in town, it's a great way to get to know other members of our community. Members will tell you how rewarding it is to be involved in a volunteer organisation especially when it makes a positive difference in the lives of the people we help.
Members come from diverse backgrounds, sharing a common desire to serve the community. Quota's primary assistance is to the hearing and speech impaired and disadvantaged women and children. Charities supported by Quota Coolum include:
Hear & Say Centre, Nambour
St Vincent de Paul Society
Salvation Army Emergency Accommodation
Sunshine Coast Riding for the Disabled
Youth Programme Connect
Cittamani Hospice
Funds are raised locally and are distributed in the local community. For more information on Quota and potentially joining please contact – secretary@quotacoolum.com