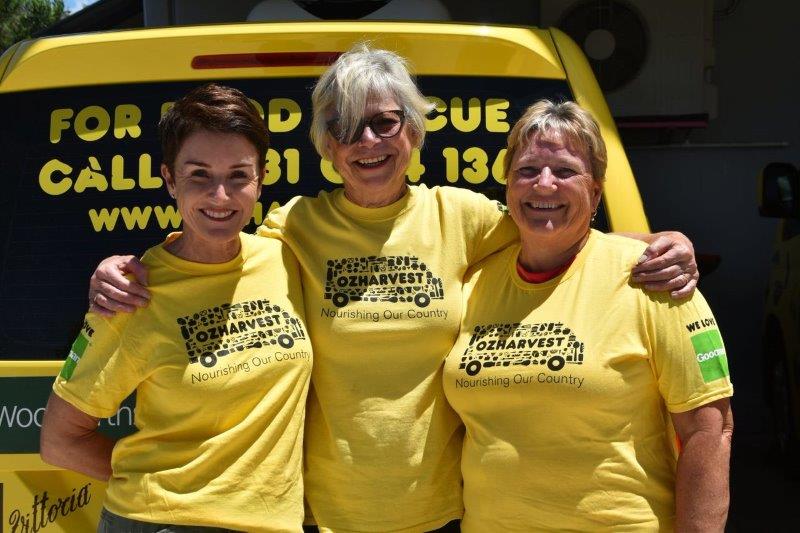 Woolworths Coolum Beach and OzHarvest are partnering with local communities this Christmas to help raise the equivalent of seven million meals for those in need, as food insecurity continues to grow across Australia.
Coolum and North Shore Woolworths customers are able to support vulnerable Australians by simply rounding up their supermarket shop to the nearest dollar while in store, or by adding a 50-cent token to their basket between now and 25 December.
OzHarvest was established in Sydney in 2004 with two key aims: first, to keep quality food out of landfill, and second, to help address the need of food scarcity here in Australia.  Michele Lipner is the coordinator of OzHarvest for the Sunshine Coast and Gympie region, and is based in the Quanda Park Estate. 
Michele said, "There are over 100 volunteers locally who do close to forty runs a week, picking up from 15 locations here on the Sunshine Coast including; Woolworths, Aldi, farmers markets, butchers, and bakers up and down the coast and redistributing that food to local charities, schools, and community groups."
"Currently we collect anywhere from 15-18,000 kilograms of surplus food a month", Michele said.
Michele goes on to explain that since Covid the demand rose by about 50%, and it never really went down to pre-covid levels. When it did start to drop a little, various other challenges presented themselves with flooding, loss of employment, rental stress, and the cost of living skyrocketing.
"As you can imagine with Christmas being near, the demand in the last two to three months has really hit its peak. It's totally heartbreaking to see how many people with regular jobs are really struggling."
"We are still not meeting the demands of clients, and still really in that food rescue cycle," said Michele.
"Absolutely nothing goes to waste. Food that is not fit for human consumption is available for farmers to utilise. You will find farmers from Yandina collecting from the blue bins outside and taking the contents back to their farm and putting back into the soil. It's such an effective cycle."
Sarah De La Mare, Head of Community and Sponsorships Woolworths Supermarkets said, "We know many Australians will do it tough this festive season after what has been another challenging year, and we are committed to helping feed those in Coolum and North Shore who are in need through our long-term partnership with OzHarvest."
"The incredible level of generosity that comes from Coolum and their customers allows OzHarvest to go that extra mile, delivering more food to those who need it most. Our impact goes way beyond the meals we deliver, offering comfort and hope, especially at this tough time of year."
To support the OzHarvest Christmas Appeal, Coolum and North Shore Woolworths customers can simply add a 50-cent token to their order either in-store or online, or alternatively can also choose to round up their purchase to the nearest dollar while shopping in-store.
For more information on how to support the OzHarvest Christmas Appeal, please visit www.woolworths.com.au/shop/discover/community/ozharvest