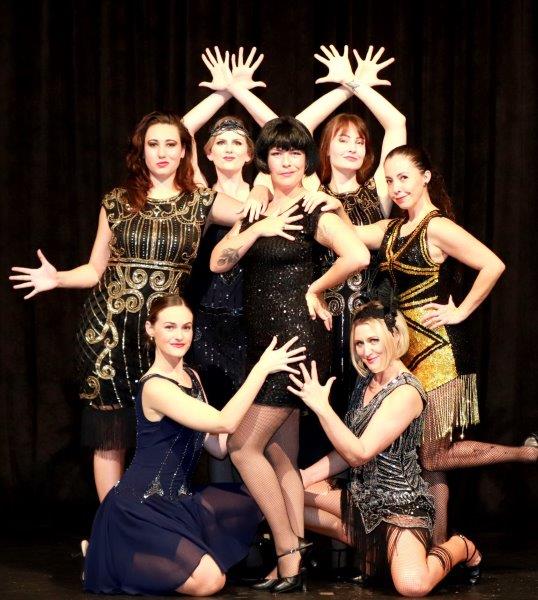 THEY'RE at it again and this time the Coolum Theatre Players who are one of the most prolific amateur theatre groups on the Sunshine Coast, are bringing all the jazz to the stage with a wonderful production of the much loved 'Chicago' to the stage at the Coolum Civic Centre.
Following on from the crowd-pleasing performances of Calendar Girls in April and Avenue Q in July, Chicago the Musical will be presented as the final show – rounding off a year of excellence on stage at the Coolum Civic Centre.
With direction from Linda Gefken and choreography by Deb Ellison, this artistic team is bringing a fresh vision to one of the best-loved musicals of all time. 
Linda is well known on the Sunshine Coast for her productions of Ladies in Black, We Will Rock You and many others. Linda has also appeared on stage herself in performances at Coolum and at the Noosa Arts Theatre.
"It's been a treat working with Deb to create this wonderful show that has such a focus on the choreography.
"We have brought together the best triple threats the coast has to offer and are really looking forward to bringing our audience a fabulous night out." Linda explained.
"We have also engaged the services of Jax Audio Systems to both provide and run a full sound design to make sure every word and note can be heard by our audience."
Deb has choreographed and performed both internationally and here on the Sunshine Coast and she is thrilled to be taking on the role of choreographer in one of her favourite musicals alongside Director Linda Gefken.
"Linda keeps every cog turning and it has been a delight working with such a passionate Director who shares the same vision."
Deb has a passion for choreography and loves seeing a small idea develop and grow and come to life on stage.
"I love to develop my choreography skills and you can also never stop growing as a performer, so it is exciting performing alongside all the creative and inspiring cast and taking on this iconic musical."
The musical is set in the 1920s in Chicago – at a time of excess and debauchery, murder and mayhem, gangsters, and girls. The free press just loves a sensation, and nothing beats a crime of passion.
At the centre of the show is Roxy Hart who will do anything to become a star – anything! With a scumbag boyfriend and a dull-as-dishwater husband, any chance of a career on the stage seems to be out of reach. 
That is, until Roxy accidentally shoots her boyfriend, and she teams up with a show-stealing lawyer who will do anything for the right amount of cash. 
But Vaudeville star Velma Kelly will stop at nothing to retain her place on the front page, after all she is accused of killing her husband and her sister and she really needs the publicity to keep her career alive after she gets her day in court. 
With burlesque, acrobats and fan dancers, the story moves in and out of reality and dreams and the show is sure to tango its way from the stage into your heart.
This is a fresh and new working of a much-loved show that must be seen and will be taking place right here, in Coolum!
Chicago will run across two weekends from November 25 – 26 and from December 2 – 3 at 7.30pm. There will be an earlier performance on the Sunday of each weekend on November 27 and December 4 at 2pm.
Tickets can be booked online at www.coolumtheatre.com.au or in person through show sponsors, North Shore Realty who are located at 1792 David Low Way, Coolum.
Chicago is based on the book by Fred Ebb and Bob Fosse. Music by John Kander and Lyrics by Fred Ebb. Based on the play Chicago by Maurine Dallas Watkins and script adaptation by David Thompson. BY ARRANGEMENT WITH ORiGiN™ THEATRICAL ON BEHALF OF SAMUEL FRENCH LTD. A CONCORD THEATRICALS COMPANY