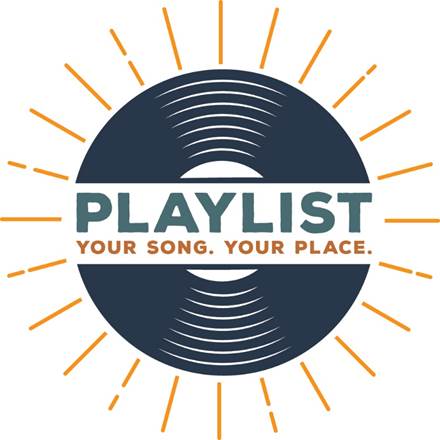 THE MUCH loved Horizon Festival which is proudly supported by Sunshine Coast Council is back for 2022 and features a range of art activities, events and productions which will be held over 10 days and nights and includes music, visual art, performance, dance, family entertainment, spoken word, comedy, and workshops.
Supporting a stellar line-up, Horizon Festival is back – live and up close and personal from Friday, August 26 to Sunday, September 4.
Many of the arts pieces are located within the Coolum region and one special event – 'The Playlist' will be showcasing the songs that make people think of Coolum.
A collaborative project between Coolum musicians and artists The Playlist asked the community to submit a song that made them think of Coolum – it didn't have to be from a local act, but rather just any music that made one think of the area.
Artistic Director and Coolum local Andrew Veivers describes The Playlist as an immersive theatrical experience combining live music, video projection, visual art, and spoken word to share a Playlist of Coolum Beach.
"It's centred on the stories of the people of Coolum and their connection to the local area and that may be joyous, heartbreaking, mischievous or hilarious," Andrew said.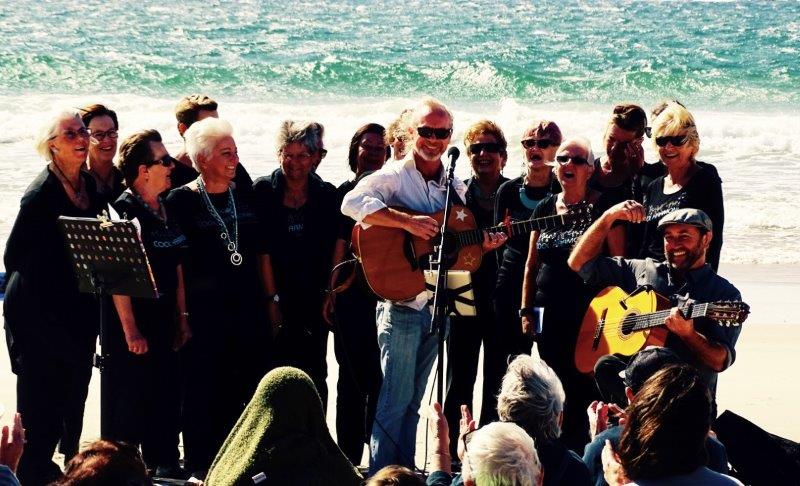 The show which will run for one night only on Saturday, August 27 at the Coolum Civic Centre from 6pm and will be a 60-minute concert featuring the top 15 of the 60 plus favourite songs and related stories of Coolum Beach that have been collected over the past couple of months.  
"On the night we will have an incredible line-up of musicians with Shannon Sol Carroll (vocals/guitar), OJ Newcomb (bass), Nadia Sunde (vocals), Kym Ambrose (percussion), Eugenie Costello (violin), myself on guitar, the Cool Harmonies Choir and Gubbi Gubbi Dance – all arranged in a style that suits and underscores the soul and sentiment of the stories relating to each song."
The staging of this formidable line-up of musicians will be enhanced by the incredible work of projection artist James Muller and visual artist Peta O'Hara.
This will all lead to an immersive visual and musical montage that will frame the very human stories of the many generations who have enjoyed a very close and personal connection to Coolum Beach.
"The Playlist will cater to people of all ages which is also reflected in the diverse styles of music present in the show. Given that the stories in the show are from this diverse collection of people it seems fair to assume that the show will appeal to a very broad range of ages."
Andrew said that after a few years of COVID interruptions it was great to have the Horizon festival back.
"I'm really looking forward to a festival full of opportunities to reconnect with the artists and art-loving communities of the Sunshine Coast. New works, new collaborations, and new opportunities to connect culture and community."  
Horizon Festival Director Hannah Clissold said the themes of People, Arts, Culture and Place were at the heart of this year's program.
"It has been a strange two years and we are delighted to unveil a program that invites everyone to come together, in person, and experience the beauty, wonder and talent that abounds on the Sunshine Coast," Ms Clissold said.
"Horizon Festival is committed to investing in local artists and presenting an inclusive and accessible program that welcomes visitors of all ages as well as centring Kabi Kabi and Jinibara artists at the heart of the festival." 
The Wonderland Spiegeltent sits centre stage at the Festival's Cotton Tree Park hub and features 10 days and nights of programming, from family shows to late-night cabarets and concerts with acts including Kate Ceberano, Steven Oliver and Justine Clarke.
The sun rises and sets on Horizon Festival with two ceremonies paying respect to the land's First Nations traditional custodians, the Kabi Kabi and Jinibara peoples.
The Opening Ceremony at Cotton Tree Park celebrates the region's oldest living culture through songs, language, ceremony, art, dance, and music.
The program ends with the signature event Dawn Awakening, a multi-arts celebration of remembrance, dreaming and ritual, directed by Lyndon Davis and held at Stumers Creek, Coolum. This free event is one not to be missed – incredibly moving and held in our own backyard.
For a full list of all the Horizon Festival events please visit www.horizonfestival.com.au where you can purchase tickets and see all the other events taking place.
Be sure to grab the Advertiser next fortnight when we showcase more of the local festival events.