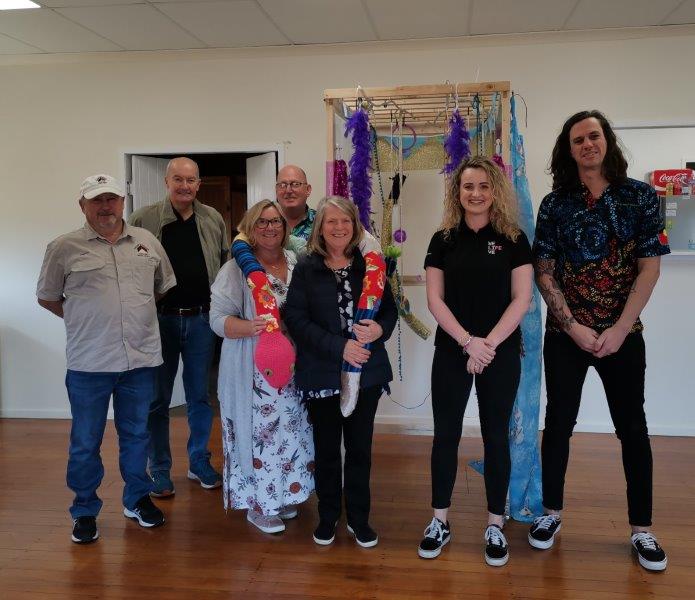 IN A SHOW of combined community good will the Coolum Men's Shed and Coolum Women's Shed have come together to build and decorate a sensory space for a child in foster care with a disability. Community organisation, 'Life Without Barriers' supports a six-year-old girl with a genetic condition requiring her to use a wheelchair for a significant part of her day. The young girl is also visually and hearing impaired and has thrived utilising a sensory frame at her school.
When Life Without Barriers approached the Coolum Women's Shed and Men's Shed with the idea of building a sensory frame for the girl's home, the two community groups who are located side by side each other in Research St in Coolum said they were excited to get on board and create the space.
Coolum Women's Shed secretary Leonne Deighton said it gave the sheds the chance to use their skills on one community-based outcome.
"It was a great opportunity for both sheds to work together on a project and help a child in our community," Leonne said.
The Men's Shed built the sturdy frame and the Women's Shed decorated it with various materials, colours, lights, and textures for the young girl to immerse herself in while in her chair.
Life Without Barriers youth worker Rebecca Deighton explained that the sensory chair is a way for the young girl to learn whilst at home.
"Having a sensory frame at home will allow her to have a great sensory experience when she needs to be in her chair, keeping her entertained and expanding her senses and we really appreciate the effort The Men's Shed, and Women's Shed have made to build this".
The Coolum Women's Shed and Coolum Men's Shed are both based in Research St, Coolum and both offer a range of activities and social connection for locals. For more information, please visit both via www.thewomensshed.org and www.coolummensshed.org