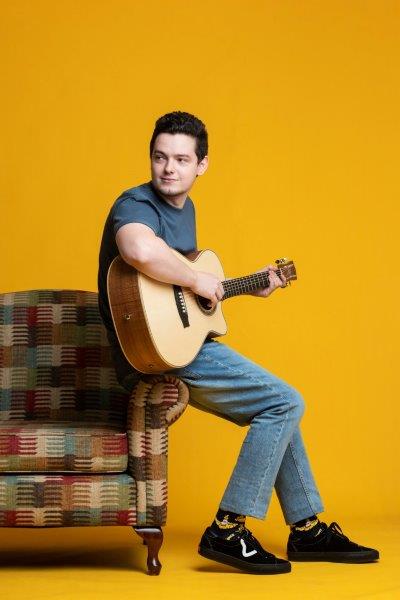 A HIGHLY anticipated annual event, the Acoustic Guitar Spectacular brings together a hand-picked group of unique and original virtuoso guitarists from Australia and overseas and this unique lineup is set to tour across our region at the end of July with a local show in Yandina on July 24.
This series of very special concerts is hosted by internationally acclaimed Brisbane guitarist Michael Fix, who will be joined by legendary Brisbane guitarist, songwriter, composer, arranger and bandleader Jamie Clark and award-winning fingerstyle guitarist and composer from Cairns – Jordan Brodie.
The concerts are structured so that each player will feature as solo artists, as well as performing as an ensemble, allowing plenty of opportunity for spontaneity and improvisation. Three players with such diverse musical backgrounds presents amazing possibilities, and incredible variety for audiences.
The tour across the Sunshine Coast will kick off on Sunday, July 24 with a show at the Yandina School of Arts then head to Maleny on Thursday, Eudlo Hall on Friday, next stop will be the glorious Majestic Theatre at Pomona on Saturday, July 30 and the tour will finish with a sublime show/boat cruise with Saltwater Eco Tours departing from Mooloolaba on Sunday, July 31.  
The concert series is being promoted and produced by local Coolum-based production company Red Chair.  
Each guitarist is known for their ability to entertain, and each presents their unique music with a view to engage and delight audiences with stories, songs, and humour, (as well as fretboard fireworks!), making each show a performance aimed for all people, not just 'guitar aficionados'. 
This is a unique opportunity to see three talented and original stars of the global acoustic guitar scene, together on one stage, all from the comfort of the Sunshine Coast.
Award-winning guitarist and composer, Jordan Brodie is regarded as one of the best young guitar players in Australia. With a fine sense of showmanship and technical virtuosity, Jordan is well on his way to a flourishing solo career with the release of his most recent album "Riff Raff" and his current tour with the Acoustic Guitar Spectacular. 
Jordan fell in love with fingerstyle guitar playing whilst listening to guitar greats like Tommy Emmanuel, Chet Atkins and Bruce Mathiske. A graduate of the Queensland Conservatorium of Music, Jordan has been described as "the future of acoustic guitar playing in Australia" and as the next successor to Tommy Emmanuel.
One of Jordan's recent songs, 'Rainstorm' won a Queensland Music Award and was written when he was just a child.
"People have really related to this song's story over the years, particularly on tour in 2018 in regional NSW, audience members were dealing with tough times and Rainstorm really hit home for them. It even bought some to tears. I really had no idea, that a song I wrote nine years beforehand as a kid, would mean so much to others."
The Acoustic Guitar Spectacular is presented by local performing arts company Red Chair with the support of Arts Queensland through the Touring Queensland Fund. For tickets and full event details please visit www.redchair.com.au