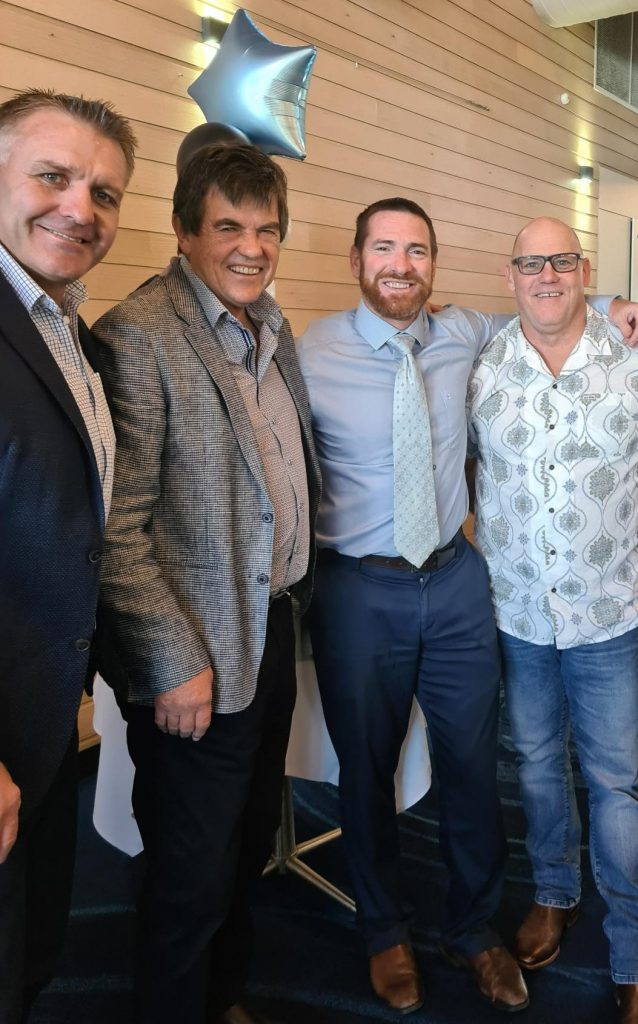 THE SIXTH annual Coolum Sportsman's Lunch which was held at the Coolum Beach Hotel on Friday, June 24 and shaped up to be the biggest event ever on the Coolum fundraising calendar for the year with the fundraising efforts going towards the Coolum Men's Shed and Coolum Lions Club.  
The team involved in hosting and putting on the event would like to send a very big thank you to the sporting guest speakers – Shane Webcke and Jason Akermanis who agreed to be the special guests and share their sporting stories with fans for a great cause.
A huge thank you must also go to the Coolum Beach Hotel for playing host and for organising such a great lunch menu. Once again, their service was second to none and the food was a great hit with all.   
Proud local sponsors included Coolum's Brennan Carolan from Coolum Mitre 10 Hardware who has been the major sponsor of this event for six years and has a strong history of supporting the Coolum Men's Shed.
Peter Andrew Real Estate was also proud to be a part of the event again along with Ray Barber Solicitors and collectively donated cash prizes of $1000, $500, and $250 and several lucky door prizes. 
The event has also been supported by other great local businesses including Charcoal Chicken, Budds Butchers and Coolum @ the Beach Resort who all contributed to making the lunch a great event and huge success.
The organisers would also like to thank the organisational talents of Frank Bates from the Coolum Men's Shed and the team at the Coolum Lions Club.
The lunch was once again a fantastic day, with a big crowd there in support, raising money for great causes in the form of The Coolum Men's Shed and The Coolum Loins Club which are two of the many key pillars for our local community.
Thank you to everyone for coming out in support of our local community and for digging deep for the two clubs