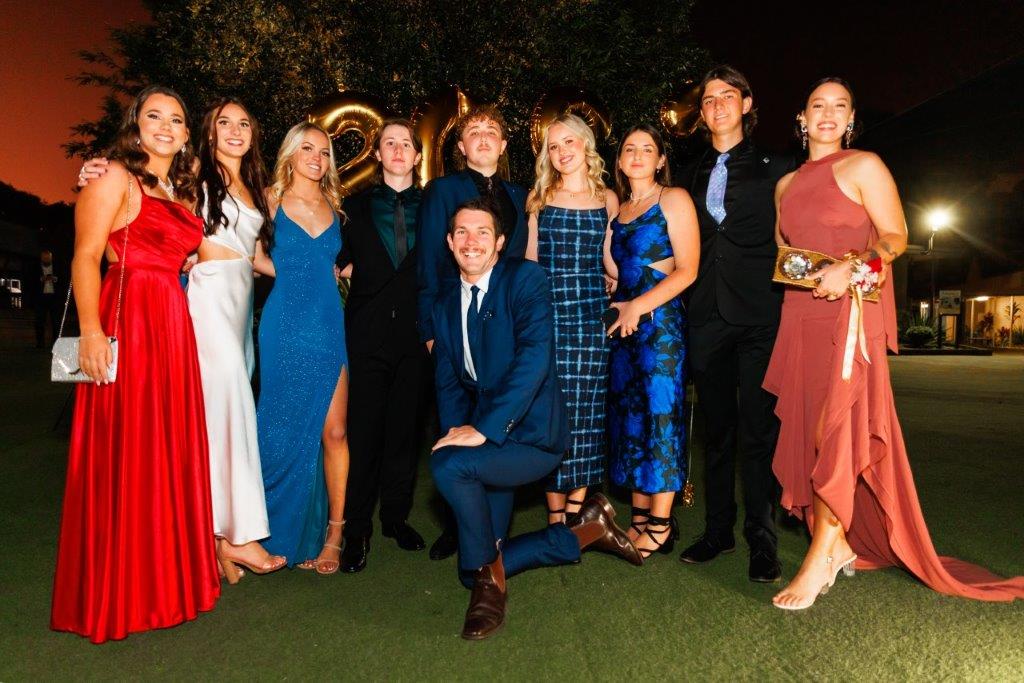 IT WAS a night of glamour and smiles all around as the Year 12 students from Coolum State High School came together last Thursday evening to celebrate at their Midwinter Ball. The formal event started with the students arriving at the grounds of the school and making their way along the red carpet where their family and friends were welcome to celebrate with them and pose for official photographs. From there the students were bussed down to the Maroochydore RSL for a celebratory three-course dinner and a night of dancing and lots of fun. Accompanied by teachers the group were excited to dress up in formal attire and celebrate amongst their peers.  
Deputy Principal Emma Curnow stated that the Midwinter Ball was the formal for the year and was held the night before the Nambour Show public holiday.
"This is a way to celebrate the milestone of making it to year 12 and an opportunity for everyone to dress up and connect as a group.
"They are an amazing group and they have been through Covid, bushfires the floods – this group have been through it all – and tonight is a big night of fun just for them."