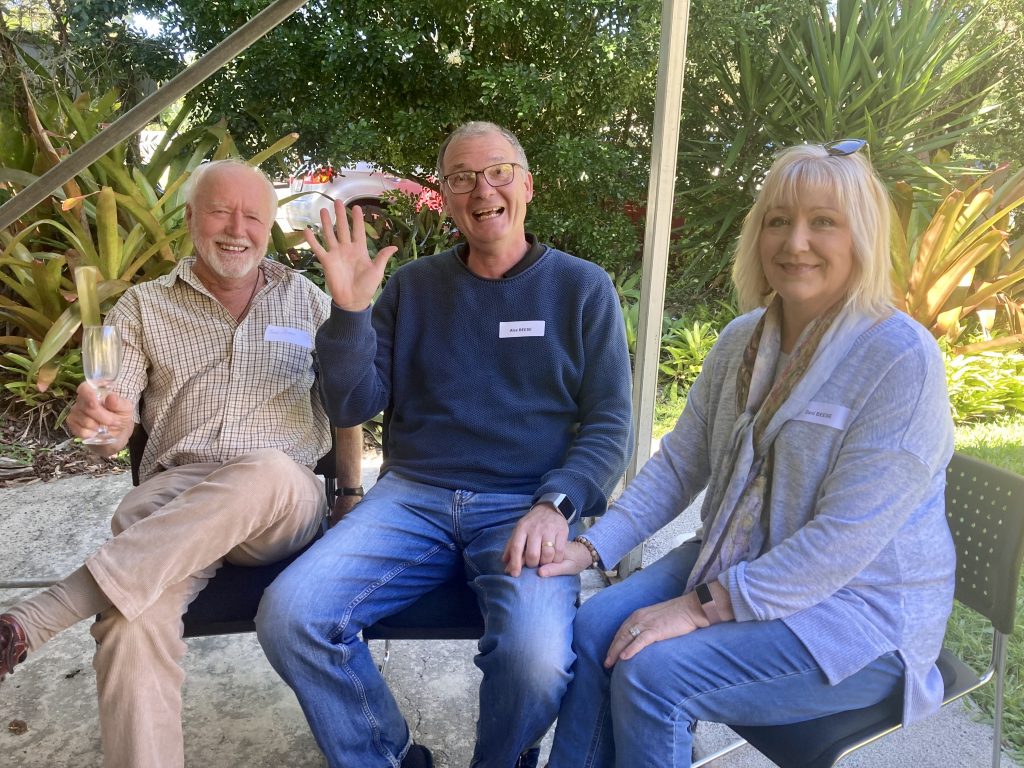 VANESSA BACON-HALL  
EDITOR  
IT WAS a day of community celebration on Tuesday, May 31 with Coolum Beach Meals on Wheels celebrating 40 years of service within the local community. On the same day in 1982, the charity organisation delivered their first meal within the Coolum community. 
President Sue Green said that the celebratory lunch which was held on their premises on Santa Monica Avenue was their way to say thank you to their amazing volunteers.
"It is exactly 40 years since we first started delivering meals to the aged and disabled in our community.
"The main people who we want to celebrate with are our volunteers as without them we couldn't run our service and we also have all of our staff here and we also invited other community members along and local businesses who always help us – we also want to say thanks to the community who help us," Sue said.
When asked just how many meals were delivered over the past 40 years Sue declared that the number would easily be over 100,000.
"Each year we send out close to 16,000 meals, so we have definitely made and sent out a lot of meals over the past 40 years."
Coolum Beach Meals on Wheels are aiming to still be around for another 40 years – providing a much-needed service for those needing a warm meal and a friendly visit and as always new volunteers are always welcomed.  
"We do need new volunteers – coming out of COVID we have seen that some of our volunteers are now travelling again so please come and see us if you would like to volunteer either as a kitchen volunteer or as a delivery driver."
You can contact Coolum Beach Meals on Wheels via 5446 1000 
Download your copy of this week's Coolum Advertiser to see the full gallery of photos here.