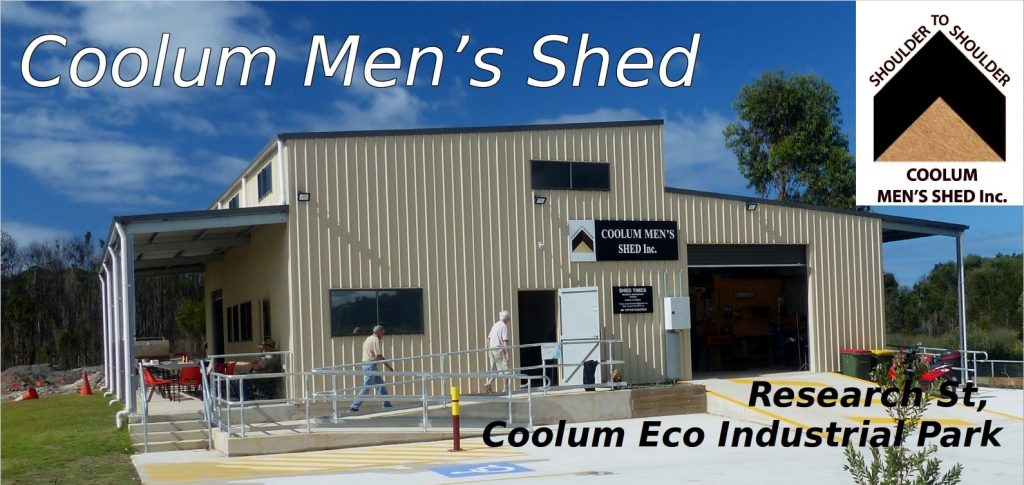 THE COOLUM Men's shed is reaching out to the Coolum community for new members and to make the club more accessible for those who might not have transport and don't want to rely on others, the Coolum Surf Club will be picking up members on Fridays so that they can get to the site and enjoy the shed.
With over eighty members, President Warren Evans said there is room for many more to use the upgraded facilities which are located within the Coolum industrial estate.
"We have woodworking machinery, welders, and assorted equipment to keep a home handyman or ex-professional tradie busy," Warren said.
"This is ideal for those who want to learn new skills or assist others in small projects or just be amongst others for a chat."
The Men's Shed also has the backing of the local police with Senior Sargent Hardy Wirth from Coolum Police stating that the sheds provide an outlet for men to connect through companionship whilst participating in worthwhile activities.
"We see a lot of examples of men who are confined to their home for a variety of reasons and the Men's Shed can provide an opportunity to meet other like-minded community members," Senior Sargent Wirth said.
"Furthermore, the Coolum Beach Surf Club has agreed to provide free transport to and from the shed every Friday which should overcome some of the limitations that some men may face."
With the surf club offering their bus for transport, there is no excuse for men not to be involved with the shed.
Friday is also BBQ Day with the men hosting a BBQ lunch every Friday which is a great opportunity for new members to have a look around and get to meet others over a social and informal lunch.
The modern Men's Shed is an updated version of the shed in the backyard that has long been a part of Australian culture. Men's Sheds are found in many cities and towns around Australia and continue to spring up internationally.
Most men have learned from our culture that they don't talk about feelings and emotions, and many do not take an interest in their own health and well-being.
Good health is based on many factors including feeling good about yourself, being productive, contributing to your community, connecting with friends and maintaining an active body and mind. Becoming a member of a Men's Shed provides a safe and busy environment where men can find many of these things in an atmosphere of old-fashioned mateship. And, importantly, there is no pressure. Men can just come and have a yarn and a cuppa if that is all they're looking for.
If you would like to visit the Coolum Men's Shed or just find out more information, please contact the President via email: coolummensshed@gmail.com or call the Secretary on 0400 556 804 for further information.