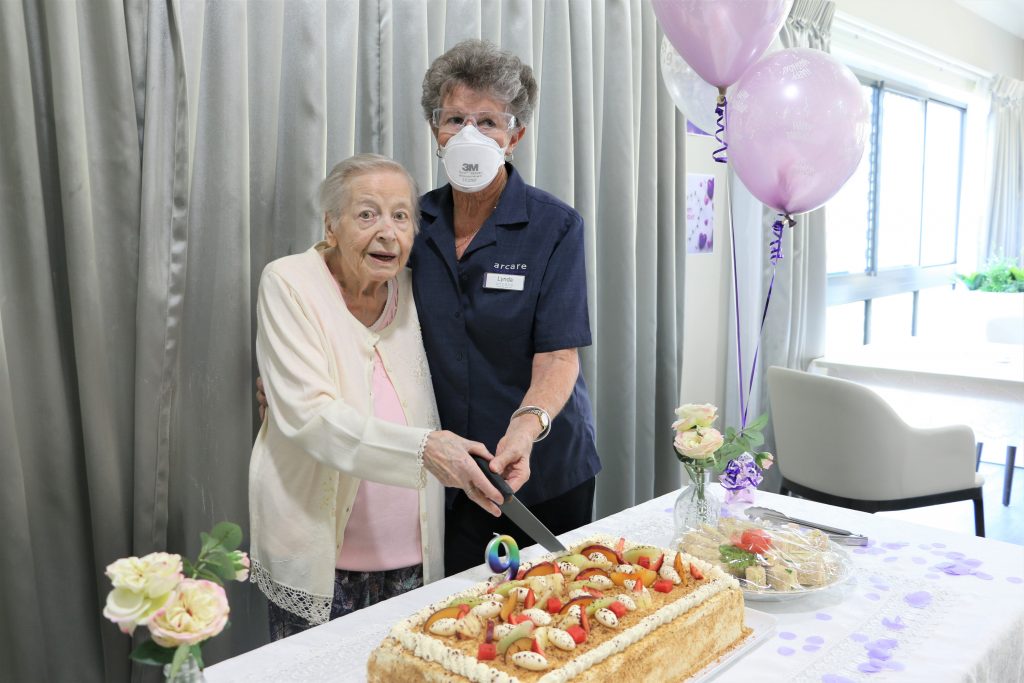 RECENTLY the Arcare Peregian Springs community celebrated their nine-year anniversary since opening in 2013. Residents and team members, including the management team such as the regional manager and residence manager gathered for an intimate celebration with decorations, cake, and speeches.
Lifestyle Coordinator Diane Taylor said it was very special to be able to commemorate the milestone.
"It is important for the residents to celebrate where they live, along with their neighbours and community," Diane said.
Resident Pamela Abell, who has been residing within the community since it opened, joined the party to cut the cake, alongside Lynda Wardell.
Lynda has been part of the Environmental team since Arcare Peregian Springs' commissioning. Arcare's very own chef also made the delicious sponge cake that all the residents enjoyed.
"It was lovely to be able to organise something for the team members, management team and residents to celebrate together as a family," Diane mentioned.
Arcare management said that they were very pleased that residents have embraced the lifestyle in their community and have formed new and lasting friendships over the nine years. Arcare Peregian Springs still has over 10 team members who started within the first six months of the opening and who remain and are building the community into what it is today, with Lifestyle Coordinator, Diane Tyler one of those founding staff members.
"I enjoyed joining in with all the activities for the celebration – Di is definitely one of my favourite team members here," – resident Pamela Abell said.