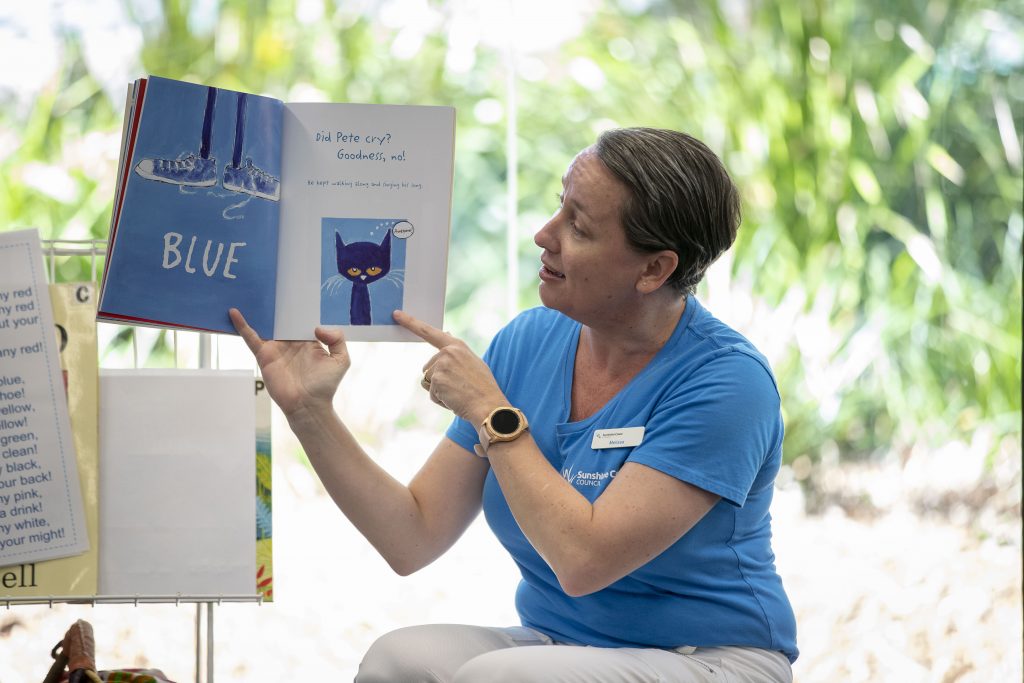 Free Storytime and Rhymetime sessions are back, bigger than ever at local Sunshine Coast Libraries with Coolum library offering their sessions on Wednesday and Thursday mornings each week.
Nurture your child's love of language by reading and singing together at Sunshine Coast Council's free weekly early-literacy sessions at library branches across the region.
It is estimated that up to 90 per cent of a child's brain development happens in the first five years, so the more one reads and talks with young children is extremely beneficial for their early brain growth.
Sunshine Coast Council Community Portfolio Councillor David Law said council's libraries were a great place for families to visit and the Storytime and Rhymetime sessions were ideal for enthusiastic young learners.
"Storytime sessions for children aged two to five are the perfect activity for parents and caregivers to give their children the best start in life, and they're also great fun," Cr Law said.
"Storytime sessions include stories, rhymes and songs to encourage language and listening skills, promote attention and curiosity."
The Rhymetime sessions are designed for ages six months to two years and aim to help babies develop pre-literacy and language skills.
To secure a spot at Storytime and Rhymetime be sure to register online by visiting the library websitelibrary.sunshinecoast.qld.gov.au.
Coolum Library Rhymetime – Wednesday 9.30 -10am
Coolum Library Storytime – Thursday 9.30 – 10.30am