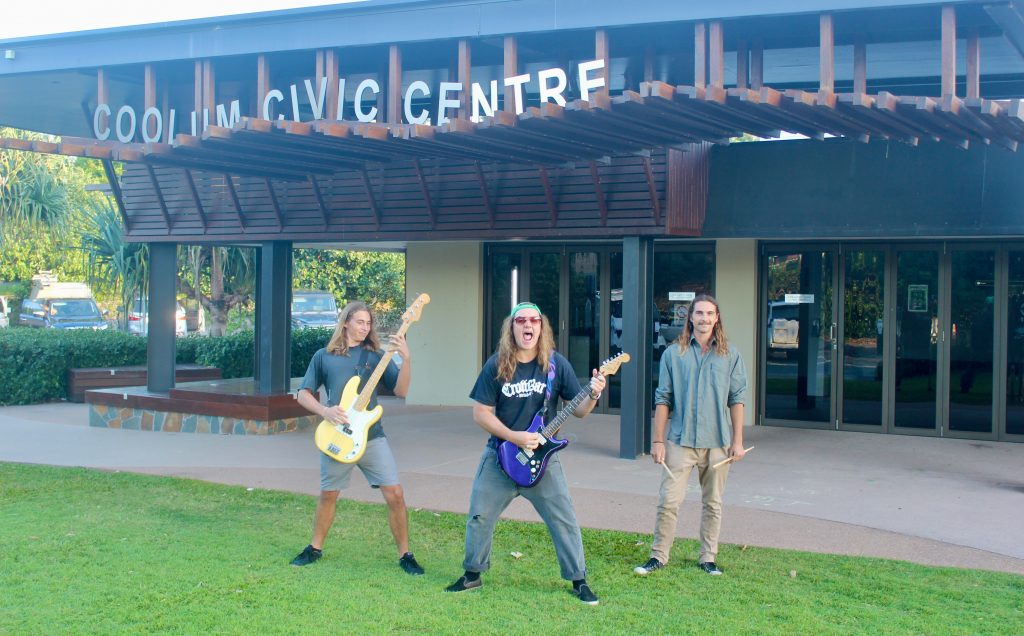 FOUNDING member and former lead guitarist, songwriter and vocalist of Sunshine Coast punk rock band The Chats – Josh Price, aka "Pricey", has embarked on a solo venture and is set to entertain the Sunshine Coast at the Coolum Civic Centre on April 30 for 'The Big Weekend'.
Josh 'Pricey' Price who hails from Coolum is bringing live music back to Coolum and is keen to see The Big Weekend become an annual fixture on the live music calendar and the Advertiser has a double pass worth $100 to give away to a lucky reader.
"We're putting on a festival with five bands with a 6pm kick-off – we've got interstate bands and Brixton Alley who are from London and there's my band," Josh said.
"There's a bit of a mix of music with punk rock to surf rock, feel good to a bit of alternative and lots of rock."
On choosing the Coolum Civic Centre to hold The Big Weekend Pricey said it was a no brainer given that Coolum is their local.
"This is where we grew up and we wanted to put a gig on in the heart of town where it is easy for people to get to and there's not much of scene for it here and we want to start it.
"Coolum is a great community of music lovers but having to travel to Brissy or Maroochydore just doesn't work and to be able to bring something to the people, right here in Coolum… they don't have an excuse now."
Josh also went on to state that the support from Sunshine Coast Council had been a surprise and that it was great to have them jump on board and help.
Sunshine Coast Council Division 9 Councillor Maria Suarez said council had recently welcomed back Coolum Civic Centre management and was looking forward to activating the centre with this highly anticipated live music event.
"The Coolum Civic Centre offers an ideal community space to support events such as The Big Weekend," Cr Suarez said.
"We know the Sunshine Coast community loves coming together for music, and council is looking forward to programming more amazing performances that shine a spotlight on local talent this year."
Pricey said he was excited to host The Big Weekend and play rock'n'roll shows as well as creating an opportunity to showcase incredible next-generation talent within the Australian music scene.
"It has always been a dream of mine to put on live rock'n'roll shows and support my fellow artists, so I thought what better way to do that than by putting on my very own festival," Pricey said.
"I wanted to create opportunities in a positive space on a platform where artists and punters can come together to support live music, enjoy themselves and appreciate the greatest thing that life has to offer – rock'n'roll."
When: Saturday, April 30, 2022
Location: Coolum Civic Centre, Park Street Coolum
Time: Doors & bar open at 6pm for 7pm performance
Cost: $50 per person, Licenced, standing event, Strictly 18+ event
Tickets: Book now at https://venue114.com.au/events/the-big-weekend/
The Coolum Advertiser has a double pass to give away to The Big Weekend at the Coolum Civic Centre. To be in the running to win the pass, please email your name, address and phone number with the subject heading 'Pricey' to michelle@coolumadvertiser.com.au by 5pm this coming Saturday, April 23. A winner will be randomly selected and notified by phone. Good luck!