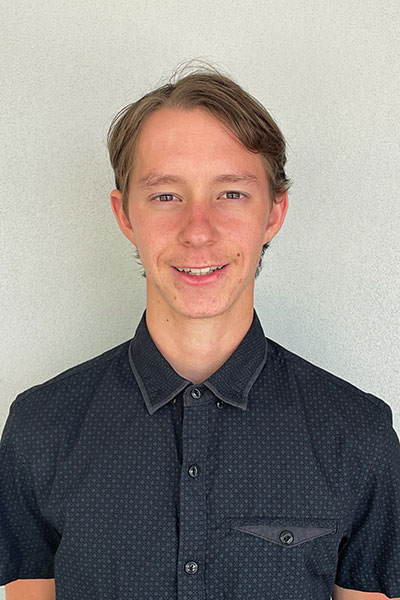 FURTHER cementing Coolum State High School as one of the best in the state, Education Minister Grace Grace last week congratulated Queensland's highest achieving Year 12 graduates from the class of 2021 — with Coolum High student Kai Weith in that prestigious group.

"This year 47 graduates have received a prestigious Queensland Certificate of Education (QCE) Achievement Award for exceptional academic achievements," Ms Grace said.

"Two of these young people attended Sunshine Coast schools.

"Kai Weith who went to Coolum State High School, and Claudia McPherson who went to Matthew Flinders Anglican College, were recognised in the Distinguished Academic Achiever category and receive a certificate, trophy and $1000.

"Kai got six straight A grades in his senior subjects and will study for a Bachelor of Engineering through the Australian Defence Force Academy, Canberra at the University of New South Wales," Minister Grace said.

Kai said his future goals include graduating as an officer in the Royal Australian Navy and perhaps an alternate entrepreneur career later in life.

"I chose the engineering aspect due to its application of physics and mathematics, moreover, the electrical field encompasses electromagnetism which was one of my favourite units in physics," Kai said.

"However, the military aspect was due to my eagerness for leadership skills, friends and structure provided by the ADF, in addition to the intrinsic pride of serving the country."
Coolum State High School Principal Troy Ascott stated that the community was so proud, and the outstanding academic record achieved by Kai was the result of sheer hard work.
"When Kai was in years 8 and 9, he was not the standout student and no one said that he would be the dux of the school, let alone one of the state's top students. 
"Kai has made some very deliberate decisions about the importance of his education to him and worked extremely hard.  I am delighted that Coolum High and the Coolum community were able to provide the environment that allowed his talents to shine," Mr Ascott stated.
Mr Ascott further stated that good foundations such as quality education can provide for lifelong success.
"I would also like to give a shout out to Coolum State School as a strong primary education, with really good foundations, paves the way for success at high school. Kai has provided us all with so much inspiration regarding what is possible and what can be achieved if we really believe in ourselves."
Ms Grace said the awards reinforced that Queensland's new senior curriculum and assessment system enabled students from across the state to reach their full potential.

"These award winners are the second cohort to graduate in the new QCE system and attended State, Catholic and Independent schools from Brisbane to the Gold Coast, Sunshine Coast, Toowoomba, Ingham and Rockhampton," Ms Grace said.

"I applaud the school principals and teachers responsible for the learning cultures and commitment to high standards that helped these young people to flourish."
And to flourish and reach those academic heights, Kai stated that having a dedicated routine is paramount.
"Establish a study structure and morning routine that maximises learning time and effective information intake."