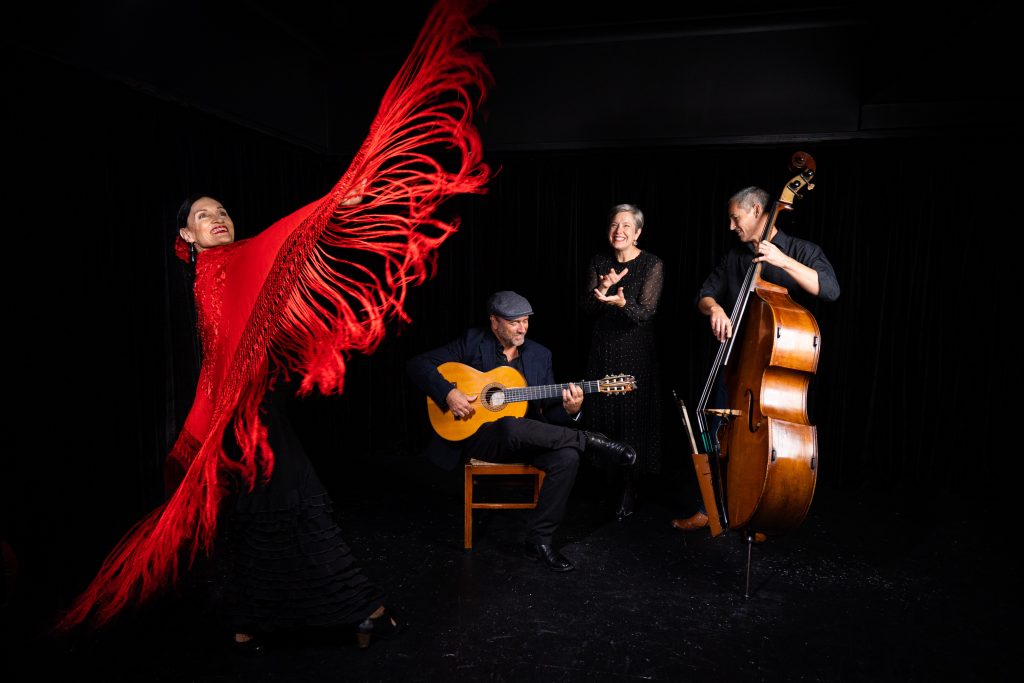 World music is once again set to return to the Coolum Civic Centre with the Spanish flamenco-inspired 'Jaleos Flamenco' performing for one night only in Coolum on Friday, March 18 from 7pm with tickets available for purchase from www.redchair.com.au
Formed in Brisbane in the late 1990s by dancer Simone Pope and guitarist Andrew Veivers, Jaleos Flamenco has been thrilling audiences with a heady mix of traditional and contemporary flamenco music, dance and song for many years.
With individual and collaborative performance credentials that include major theatre and opera companies, state and regional arts and cultural venues and festivals, and performances with a multitude of international flamenco artists, Simone and Andrew create beautifully crafted concerts that conjure the flamenco spirit in all of its guises.
Proudly hosted by local performing arts company 'Red Chair', Director Angie Dunbavan said that flamenco, whilst it may be a long way from Madrid, is an international art form.
"Dancer Simone Pope and guitarist Andrew Veivers are flamenco professionals of the highest calibre and we are so fortunate to have them on our doorstep," Angie said.
"Jaleos Flamenco will welcome in El Otoño (autumn) in style. With all the colour, rhythm and unbridled angst, joy and passion that flamenco has to offer, Jaleos Flamenco promises that quarantine free trip to Spain that we have all been itching for – Olé!"
Jaleos Flamenco evokes the exotic roots of the passionate, fiery and graceful soul of flamenco and Dancer Simone Pope said that the show would also include other guests for a night of sublime music.
"Andrew and I are incredibly fortunate to be joined on this tour by phenomenal vocalist Kacey Patrick, brilliant double bassist Andrew Shaw and special guest dancer Stefania Gucciardo," Simone said.
"COVID has kept us off the stage for so long …. we're just itching to get out there…and the Sunshine Coast has long been a region that loves flamenco and exudes flamenco spirit. There are great dance teachers on the coast and we've enjoyed the enthusiasm of their students, venues and audiences. We can't wait to connect with everyone again."
All concerts are presented within the Queensland Government guidelines for managing COVID safe events and tickets are fully refundable if COVID decides to interfere! Full details are on the website www.redchair.com.au
Jaleos Flamenco Sunshine Coast tour March 2022
Friday, March 18 – Coolum Civic Centre, 7pm
Sunday, March 20 – Spray of the Coral Coast (Mooloolaba), 4pm
Wednesday, March 23 – Majestic Theatre (Pomona), 7pm
Thursday, March 24 – Maleny Community Centre, 7pm
Friday, March 25 – Eudlo Hall, 7pm
Full event details and tickets: www.redchair.com.au