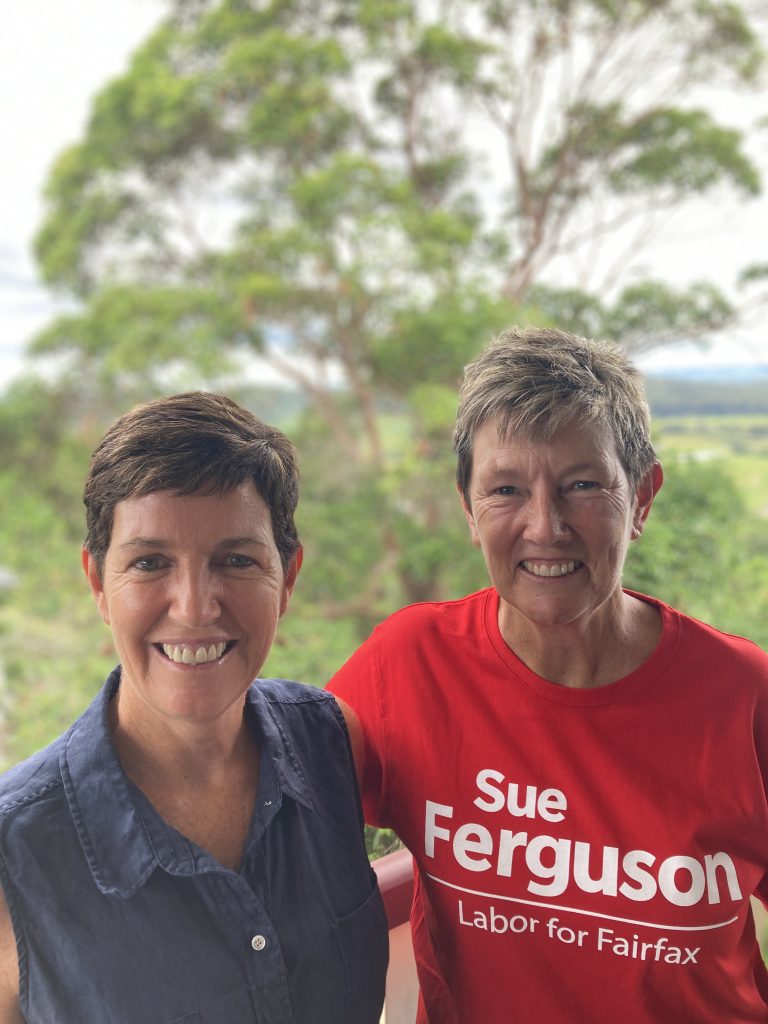 Former Prime Minister Kevin Rudd AC launched the campaign of ALP candidate for Fairfax Sue Ferguson in an online event themed around delivering a better future for all recently.
The launch saw the many people of the Fairfax community joining together to hear from the former Prime Minister as he spoke about the need for a change in Federal Government and in the seat of Fairfax, which is currently held by the LNP.
Mr Rudd did not hold back in his address, which was scathing of the Morrison Government and their handling of the COVID pandemic and how that affected communities across Australia.
"For too many years, the needs of this community have been neglected. Local working families are struggling to make ends meet, and it seems Mr Morrison hasn't lifted a finger to do anything about it," the former Prime Minister said.
Sue Ferguson, a lifelong nurse and midwife, decided to put her hand up to run for Federal Parliament after she witnessed what she described as the failures by the Federal Government during COVID.
"I know Sue Ferguson won't be afraid to get her hands dirty to represent our community. She will stand and fight for us because she knows what our people are capable of achieving if they're given a fair shake," Mr Rudd said.
Ms Ferguson spoke of how she had heard first-hand how the pandemic had directly affected people in the Fairfax community.
"Just recently, Marie from Bli Bli spoke to me on the difficulties her family has had in not being able to visit their relatives in aged care during lockdown and the harsh impact that has had.
"Marie and her family are not alone. Fairfax families are suffering because of Scott Morrison's failures on health and aged care."
"Scott Morrison's failure to prepare for COVID outbreaks, time and time again, has put enormous pressure on health care workers and the health of our communities," Ms Ferguson stated.
Ms Ferguson also stated that she was proud to have dedicated her life to helping others and caring for them and saw running for parliament as an extension of this.
"I am proud to be a member of Anthony Albanese's Labor team, fighting for better healthcare, secure jobs and a stronger Australia after COVID."
Mr Rudd further went on to state exactly what a Federal ALP Government would achieve.
"Morrison's government has achieved so little because they fundamentally believe in acquiring power for its own sake, not to use it to the benefit of the many. Compare that to Anthony Albanese, who wants to ensure every Australian has the opportunity to fulfil their potential.
"Our community has so much potential that is being held back by Morrison who blamed others for the bungled vaccine roll-out, did too little too late on the aged care crisis and failed to plan ahead on covid testing meaning locals are now paying the price.
"It has rarely been more important to change the government. That's why we need to send Sue Ferguson to Canberra."
The next federal election must be held on or before May 21 of this year and is expected to be called soon.