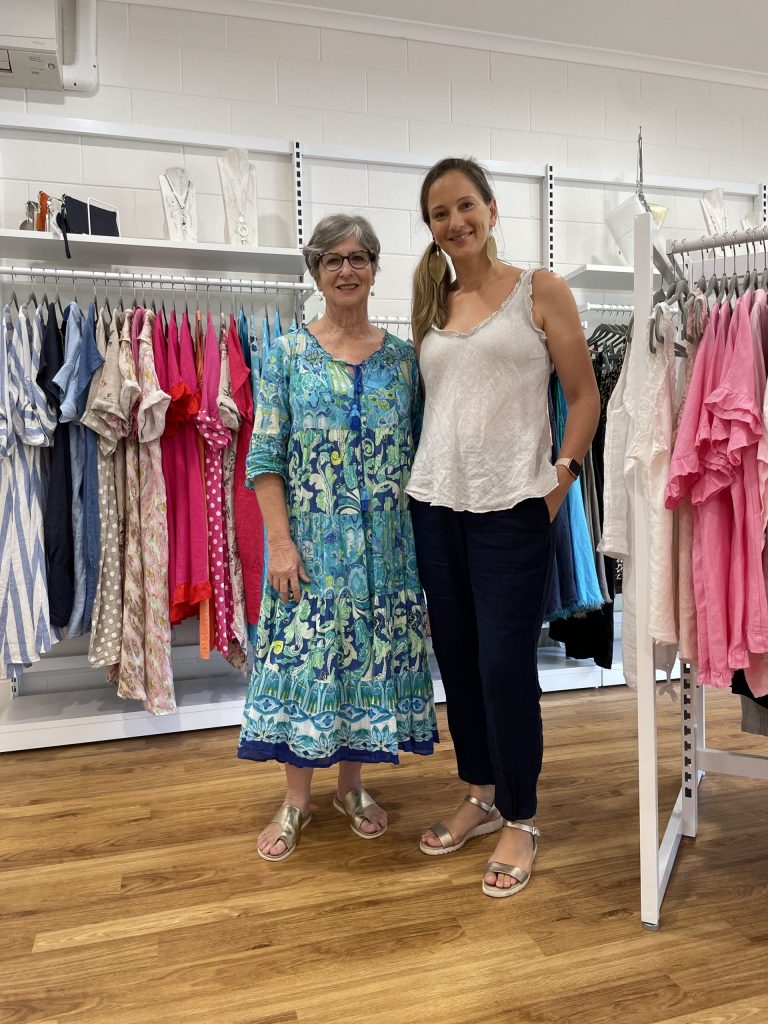 The wait is over! Fabulous fashion has arrived in Coolum thanks to the dynamic mother and daughter team – Elmari Putter and Cher Harck, with the opening of their new 'Elmari Boutique' on Birtwill St, Coolum in December 2021.
Elmari and Cher get excited when talking about the decision to expand their business into the Coolum community. The two joined forces in 2021, combining Elmari's nearly two decades of experience in fashion on the coast with Cher's corporate background in finance.
Elmari describes Cher as having enthusiasm and energy and as a result, is lifting the business to new heights.
"With our two other stores in Mooloolaba and in Cotton Tree, Coolum was an obvious choice for expansion. Many of our customers do regular trips from Noosa and surrounds to our shops south of the Maroochy River, and with the coast getting busier, having a boutique north of the river was the obvious choice and a real win for our customers," Elmari explained.
"We can totally understand why Coolum is such a popular place to live. It's as if small-town values are still prevailing in this beautiful but growing beachside community and so far the response from this beautiful community has been heart-warming."
After a 19 year presence in Mooloolaba and Cotton Tree, Elmari Boutique opened their fresh and fabulous new store on Birtwill St (across from Post Office) in the Pacific on Coolum complex and with such a long pedigree in the world of fashion, Elmari Boutique know their wares – especially for our Sunshine Coast climate.
Elmari Boutique focuses on clothing in natural fibres such as linen, cotton and other plant-based fabrics such as modal, which are perfect for the Sunshine Coast lifestyle, and they cater to sizes from 8 to 22 in most collections.
"We love to see our ladies of all ages still being able to dress tastefully but be comfortable. We work with our customers to find what makes them feel good and look even better – we listen because we care and make suggestions on our experience and knowledge of our stock," Cher said.
"Whether you're after garments for fun, leisure, a stylish event, or easy travel wear, our natural fibres (including Italian linen and organic cotton) are perfectly suited to Queensland's climate. We also have the best cotton stretch shorts for ladies who golf and bowl or for the ladies who just love wearing shorts which are not too short!"
Elmari Boutique also stocks a range of shoes and accessories such as jewellery, clutches and scarves to complete your look, so next time you are in town, pop in and say hi, keep your fashion money local and enjoy a browse through this new and exciting store.