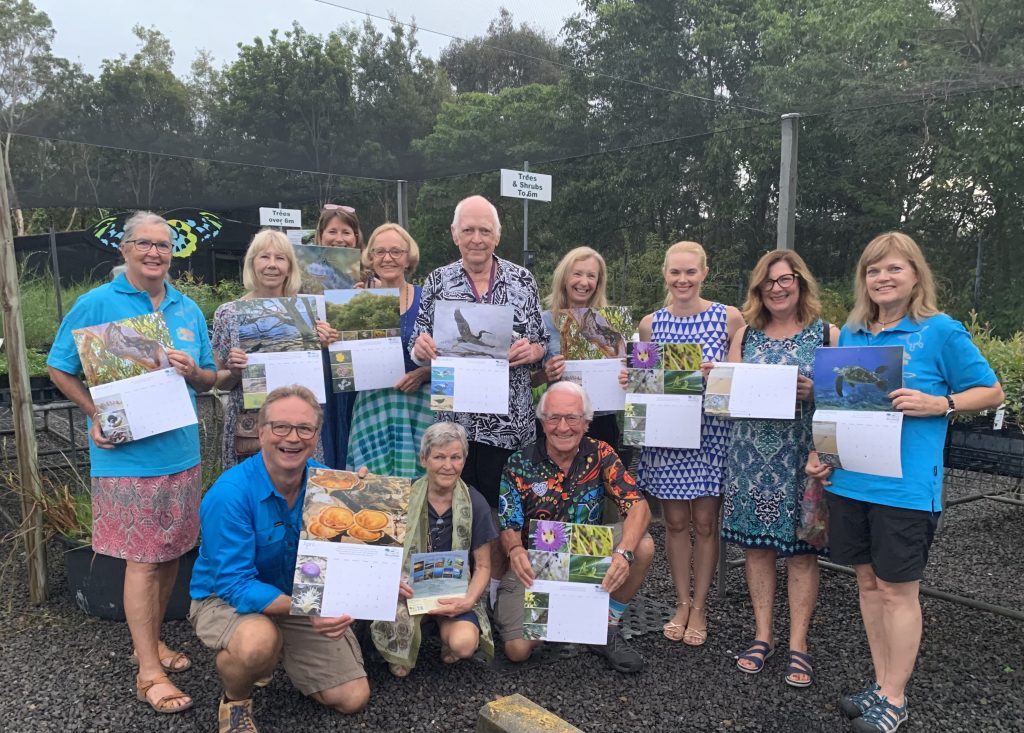 Coolum and North Shore Coast Care have launched their annual nature calendar and this year marks 10 years that the calendar has been a key fundraiser for Coast Care.
Coast Care President Leigh Warneminde explained that there was quite a big selection of photographs to pick from.
"Photographers contributed over 650 photos for our review and we hope locals and visitors will continue to support our coastal environment activities by purchasing many copies of the $10 Calendar from local outlets such as the Coolum Community Native Nursery, Mitre 10 and Wagtail Coffee."
Each of the 13 display pages provides a wonderful collection of birds, bugs, butterflies, as well as familiar landscapes, unique underwater scenes and Aussie icons. The cover photo by Karen Simpson will surprise and delight all, especially the golfers on the coast.
Special mention should be made of the back cover, which highlights the tenth year anniversary of the calendar, paying tributes to all volunteers assisting and supporting this fundraiser.
Overall, the calendar is a unique Christmas gift, souvenir, practical datebook and reminder of the unique beauty of Queensland's Sunshine Coast. Additionally, it is a donation to community coastal conservation, which includes turtle monitoring by the hardworking volunteers of Coolum and North Shore Coast Care.
To grab a copy of this truly unique gift please visit one of the local retailers listed below to get your copy today or alternatively you can visit the Coolum and North Shore Coast Care website at http://coolumcoastcare.org.au or by emailing info@coolumcoastcare.org.au or phone Coolum and North Shore Coast Care: 0478435377.
Coolum Beach
Mitre 10, The Shop, Red Zoo, Birtwill Physiotherapy, Ursin.DK, Barber & Bella, Compound Surf, Coolum Cutting Edge Hair & Beauty, Coolum Boardroom
Mt Coolum
Rock Paper Scissor Hair Salon
Peregian Beach
Annie's Books on Peregian
Verrierdale
Greenacre Organics
Yaroomba
Coolum Community Native Nursery, Wagtail Coffee