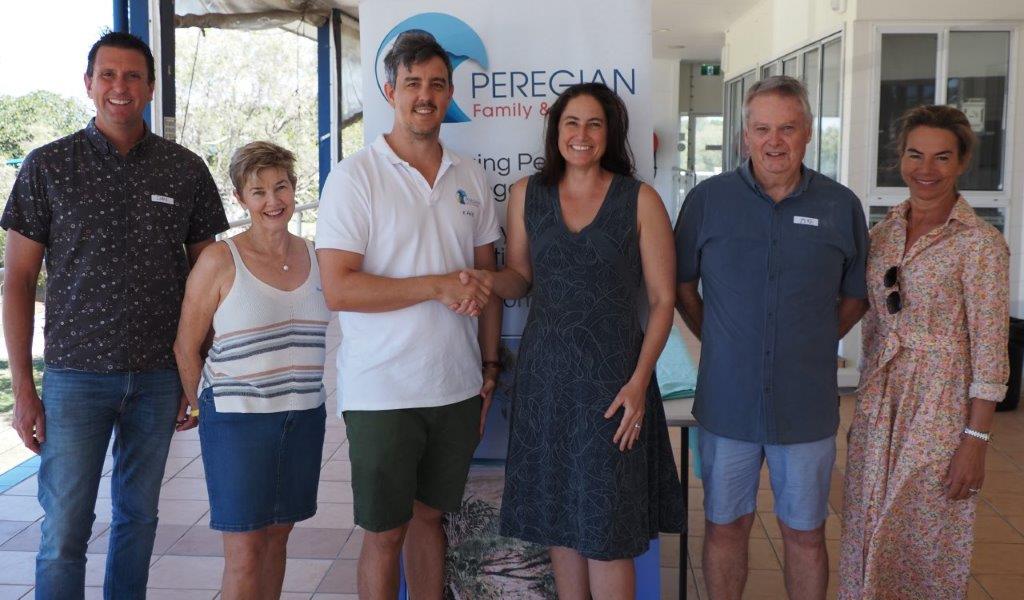 A committed group of Peregian residents gathered recently to elect their next committee and vote on important matters impacting their community.

Resident's association 'Peregian Family and Friends' (PFF) held their Annual General Meeting at the Peregian Beach Surf Life Saving Club, welcoming members from both Sunshine Coast Regional and Noosa Shire Councils.

Dan Purdie MP for Ninderry and Councillor Amelia Lorentson from Noosa Shire Council were in attendance to offer their support for the new committee and update residents about topical issues across their respective areas.

Newly elected President Leigh McCready, who founded the original Peregian Beach organisation in 2017 prior to the merger with the Peregian Springs Residents Association, said the group was in a unique position as the group crossed both shire and electorate boundaries but aimed to represent Peregian as a whole.
"The important thing is not the lines on a map, but where our community of interest is – we all shop at the same retailers and cafes, send our kids to the same schools and experience the same issues of congestion, parking, lack of public transport and infrastructure."
Ms McCready stated that the revival of the Peregian Surf Club was a main priority for the group.
"Peregian Beach is the closest beach for around 15,000 people across Peregian and the nipper program educates children from across the whole area."


"I would like to thank the outgoing President Kane Livingstone for three years of service and during this time, we have seen the organisation grow from strength to strength and achieve some note-worthy goals, including re-establishing the Peregian Nippers program in collaboration with Noosa Heads SLSC, leading the community response following the 2019 bushfires, fundraising for the rural fire brigade and surf club and most recently contributing to the Noosa Council Coastal Hazard Adaptation Plan roundtable consultation."
It was further noted by the new President that the aforementioned work was done around the regular advocacy and everyday business of being a residents' association.

"Representing the community regarding upcoming developments and projects, championing infrastructure which improves our lifestyles, and organising community events," Ms McCready said.

"The committee would like to thank all members for their ongoing commitment to the Peregian community and for their contribution to making Peregian such a great place to live, work, and play."

For further information about Peregian Family and Friends or to become a member, please visit www.peregianfriends.com or the Peregian Family and Friends Facebook page.