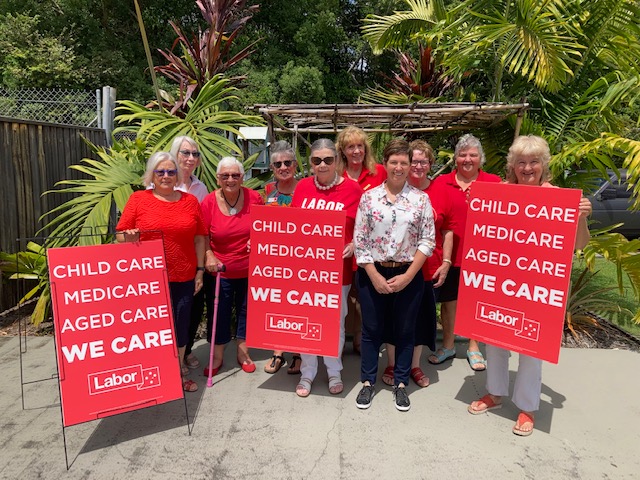 Vanessa Bacon-Hall
Editor
In a statement released last week Australian Labor Party Leader Anthony Albanese announced that Peregian Springs local Sue Ferguson who has a background in nursing will be running as the ALP candidate for the seat of Fairfax at the yet to be announced Federal Election.
Mr Albanese said that Fairfax is an electorate that needs an MP willing to fight for their community.
"Sue has the skills and experience necessary to be that representative."
Ms Ferguson has committed her life to community service through nursing in the not-for-profit sector, corporate health promotion, midwifery, and community mental health and school nursing.
"I am passionate about standing up for our community's most vulnerable people – I am a registered nurse working in the local Sunshine Coast community with vulnerable people and I will be a dedicated voice for the people of Fairfax," Sue stated.
Ms Ferguson said that the idea to run for the ALP was born out of a, "having enough of our country being mismanaged by the Morrison Government".
"I know that Labor will ensure our people and our environment are cared for, respected and supported. I am committed to listening to the electorate and being the voice that will bring the issues faced by the people of Fairfax to the parliament and I pledge to deliver for my community."
Ms Ferguson described one major shortfall or area for concern within the Fairfax electorate being aged care.
"I care deeply about the vulnerable members of our community, and sectors such as aged care just haven't seen the kind of action from this Government that is required to keep our aging population free from the neglect and loss of dignity that was uncovered during the Royal Commission into Aging just this year.
"We need leadership on a Federal level and we're just not seeing it."
The local ALP is determined to run on from the success of their recent win at the QLD State Election which saw big swings to the party at the state level, and they are prepared to see a win in Fairfax.
"It has been far too long since we've had a Labor representative here in Fairfax and I'm running for office because it's time for a change," Ms Ferguson stated.
"Voting for a Labor representative here in Fairfax means we get a Labor Government – and that's what I want to see for our community."
Labor leader Anthony Albanese commented that Ms Ferguson will champion for better health services on the Sunshine Coast and be a strong advocate for good local jobs, and commit to a real plan to address climate change.
"Under a Labor Government we'll always make sure Fairfax gets their fair share, Mr Albanese said."
The next Federal Election is tipped to be held in March 2022. The campaign must run for a minimum of five weeks and must be held before the end of May 2022 making mid-March next year the prime pick for many political analysts.