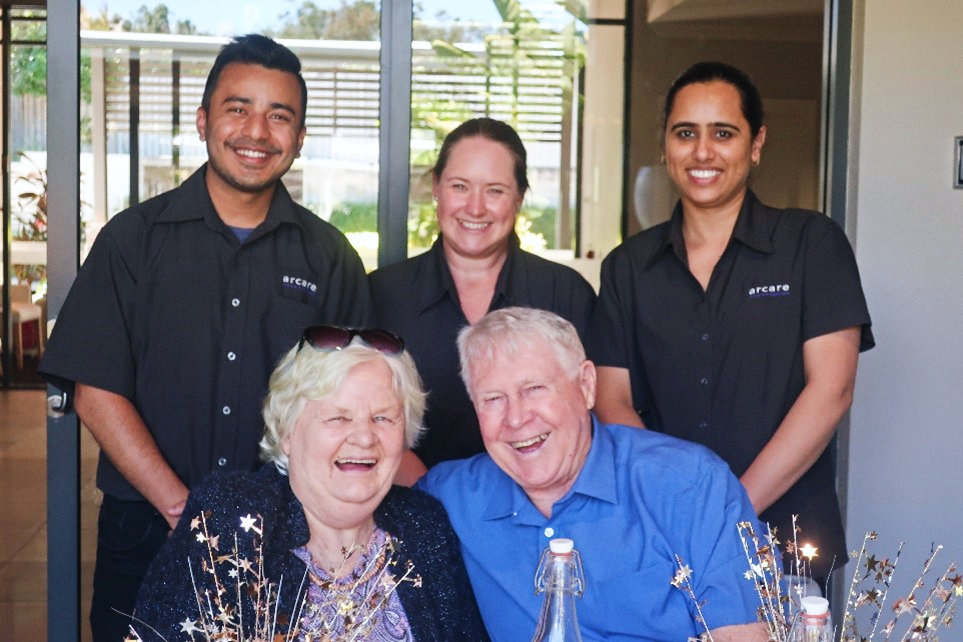 ARCARE Peregian Springs recently had the pleasure of helping Bill and Lia Woodward celebrate their Diamond Wedding Anniversary, which marked sixty years of love, friendship and companionship – what a milestone!
Sunshine Coast locals, Bill recalled that they courted each other for two years and Lia recalled going to the movie theatre in Parkes for their first date.
"It was a wonderful time," Lia shared.
Bill and Lia were married when Lia was 18 and Bill was 20 years old, but Bill knew he would love her his whole life when he saw her on the church steps.
"Lia has always been a loving and caring person to everyone around her.
"I love her very much – she is my beautiful darling Lia."
Lia now resides at Arcare Peregian Springs and together with family, they celebrated their 60th wedding anniversary at the residence on 16 September 16, 2021.